Smart Urban Sensing Ltd
Smart Urban Sensing Ltd is an innovative & highly technological organisation serving the "Internet of Things" & "Artificial Intelligence" sectors, within the global Smart City market, with a focus on supplying and installing cutting edge technologies.
We have identified a clear and immediate requirement for smart IOT, AI sensors and monitoring devices capable of collecting real time and accurate data within Towns, Cities, Transportation & Retail environments. We are dedicated to provide a comprehensive service to retailers and shopping centres.
Smart Urban Sensing provides a comprehensive and sophisticated range of Smart IOT sensor products & devices capable of collecting and delivering vital data required for effective:
Customer behaviour video analytics analyses within the Retail & Shopping Mall sector.
Cycle activity monitoring & Pedestrian footfall management.
Vehicle counting, classification and traffic pattern analysis with additional KPI's.
Public transportation passenger counting & location-based usage profiling (buses, trams and trains).
Air Quality management & Pollution monitoring (carbon emissions / nitrogen oxide emissions).
Real-time Occupancy & social distancing management for internal & external environments.
All of our solutions deliver data in an industry standard format via the Cloud to a central secure server on a Smart City platform, which can be integrated with existing systems and other applications.
---
We Offer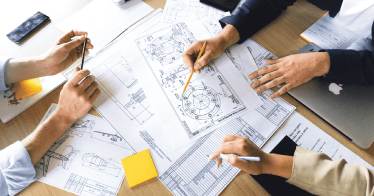 Customer Requirements Consultation:
We understand that the layout and environment of every site is unique. Our highly knowledgeable and experienced staff are more than happy to consult with you on the positioning of our devices and how it can be beneficial to your business. We will work through the plan with you on the best fit for your stores and sites based on conversion rate, traffic density, and accuracy requirements. We are more than happy to work with you in defining the best bespoke solution for you: Onsite meetings / Sales presentations, recommendations and proposals.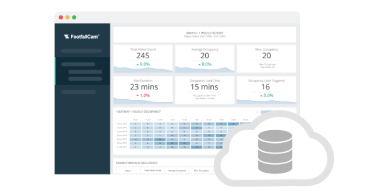 Hardware and Software Solutions
We provide the complete package of hardware devices & software to meet customer requirements. This includes HW, SW and online graphical and reporting platforms for data analyses and evaluation.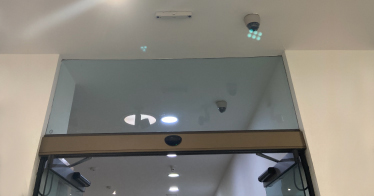 Installation and Setup Services
We believe that a high quality installation is vital to the continued operation and accuracy of a system. Our installers have over thousands of site installations, and are trained to manage each installation to the different environments in order for you to get the most optimal from your complete hardware and software solution. We provide a complete software setup and calibration service.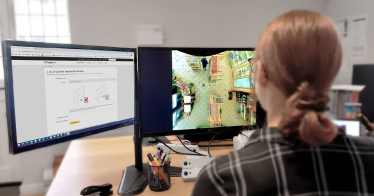 Technical Support
Our localised support team will work with you to ensure that the device is running properly and running as accurately as possible. We believe that the proper monitoring of our systems is vital to the life span of the device. Our support team will alert you whenever a device is disconnected from the server, or when counting accuracy has experienced a deviation.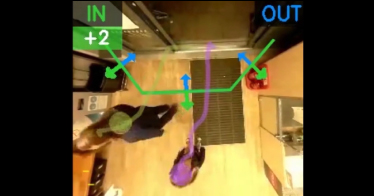 Calibration, Verification & Validation
We believe in the transparency and authenticity of our counters. Once a counter is installed, our technicians will optimise each counter and perform a quality and accuracy audit to ensure that each system accuracy is in the range 98 % – 100 %. Through this process, you can rest assured knowing that the conversion rate you receive is genuine, and can facilitate the decision making process with confidence.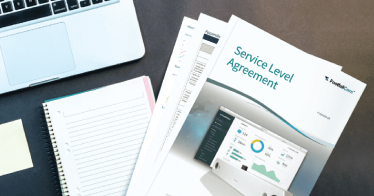 On Going Maintenance Agreement
We provide ongoing technical support and full maintenance support for our complete 'Internet of Things' and 'Artificial Intelligence' hardware and software solutions.
---
We Specialised in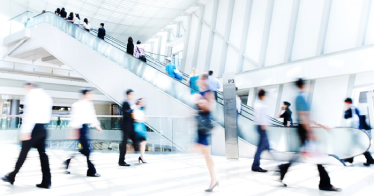 RETAIL - Stores & Shopping Malls
A people counting system gives you the tools to save money, gain valuable analytics & key performance indicators, improve the visitor experience and optimise your operations. There is a need for retailers to monitor and control occupancy levels and social distancing in real time. Our highly advanced systems display real time occupancy and implement a real time occupancy traffic light system for queues. Understanding the quantity, frequency, and behaviour of visitors within very specific retail store locations, in real time and as historic based datasets can give invaluable insights for retailers. Our solutions which are fully installed provide benefits such as better store performance, improved staff management, more effective and measureable marketing, improved sales conversion, store optimisation, store savings and many more benefits.
Our world leading device provides five metrics in one counter delivered the following data:
Visitor Count Data - Counting ins and outs
Window conversion rate Data
Returning Customer Tracker Data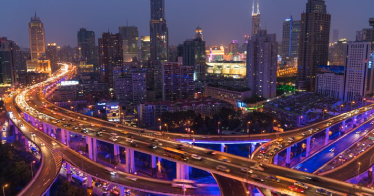 TRANSPORTATION - Buses, Trams, Trains
Our UK manufactured AI 3D APC is designed as a powerful next generation all in one Automated Passenger Counter hardware sensor device with highly robust and vibration proof features allowing installations on transport such as buses, trams and trains. Our highly advanced Internet of Things and Artificial Intelligent Sensors are designed with attention to detail to provide the most accurate, reliable, and cost-effective sensor the market has to offer. The Automated Passenger Counter delivers highly accurate real time Occupancy and GPS data, with fully Integra table capabilities of delivering high quality data into a fleet management transportation system. With added functionalities such as delivering real time occupancy data on Transportation Apps such as a BUS ETA Applications, only materials of the highest grade are used to offer a high quality and long-lasting system. With exceptional multi-functional features such as CCTV and a Wi-Fi hotspot, the AI 3D APC device is a world leader.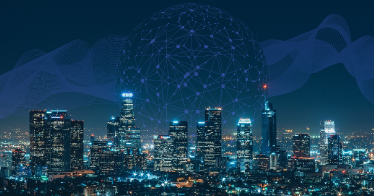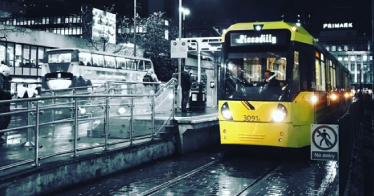 SMART CITIES & TOWNS
Cutting Edge technologies utilising AI and IOT are currently in high demand with growing opportunities for crowd analytics, open data dashboards, and online city services. The need for complex and integrated city-wide solutions will drive and foster convergence in the Smart City market. Companies will actively partner and converge with other players in the smart city ecosystem to create and offer intelligent services. Convergence between product vendors and developers, networking companies and technical system integrators will create the smartest solutions in the market.
A smart city can create an efficient services delivery platform for public and municipal workers by installing IOT sensors in the city to create platforms that allow the sharing of information for practical use to the public, city managers, businesses and professionals. The platform can have a common data warehouse where different sensor system stores their information. Artificial Intelligence / IOT sensors gather detailed and anonymous data 24/7 on transport modes, traffic flow and travel patterns. Along with our Smart Junctions signal control system, we will support strategic decisions to help optimise the transport network and improve urban infrastructure. Internet of Things / AI Sensor technologies have the power to provide data about what's going on in a number of unprecedented ways. It changes the way we can understand, manage and study cities. Citizens can be better engaged by having more city data available.
Our UK manufactured outdoor device is a highly advanced AI & IOT next generation sensor, operating as a Low Power Edge Intelligent Device. It's easy to install, maintain and integrate universally with servers and cloud-based platforms. Uniquely designed for Artificial Intelligence, it can be deployed as a platform for Network Video Recorders, Smart Cameras, CCTV and IOT Gateways. Exceptional features such as multi-stream video analytics, allows multiple video streams from multiple CCTV cameras to be processed in real time generating in depth data analytics. Object detection and classification is available for pedestrian detection, vehicles detection, pose estimation, area counting, profile and path tracking. With flexible options such as AI enhanced CCTV infrastructures or an all-in-one weatherproofed device, this is truly a market leading product.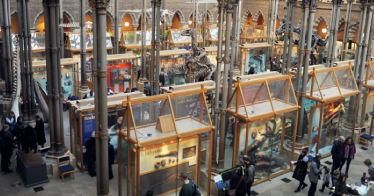 LIBRARIES & MUSEUMS
An increasing number of libraries and museums are reaping rewards from visitor counters and behavioural analytics. They are using them to save money, improve services, determine how the facilities are being used and, increasingly, to justify their existence. Visitor count data and let them make informed decisions about their business. Our software correctly records occupancy levels, people moving between zones and their stay-time in specific zones. You can configure each sensor according to the situation: optimising for crowds, compensating for reflections, monitoring queues, ignoring children or setting people to be counted only when they turn left or go straight on.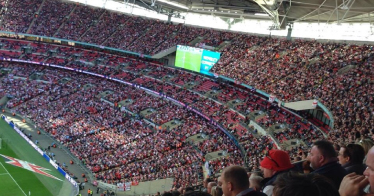 SOCIAL VENUES, STADIUMS & LEISURE VENUES
Venue managers use cutting edge technology and sensor devices as part of their security network. Data helps quantify the use of access points by providing real-time and historical data. AI sensors are attached to lamp posts and buildings around venues and on ceilings and walls within venues. They provide data on how many people are going where and when. The flow of people can affect the whole environment, so it is important to know, not only the numbers of people, but also how the numbers change over time. AI sensors provide feedback on changes in people's behaviour both inside and outside venues, providing enhanced security analytics and more effective crowd control and vehicle monitoring systems.
---
Projects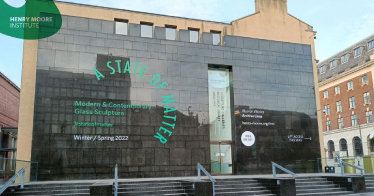 Henry Moore Institute
Smart Urban Sensing Ltd installed multiple systems within one of Britain's most prestigious & largest sculpture art galleries based in Leeds UK. The Henry Moore Institute neighbouring the Leeds art gallery had our highly accurate people counting & tracking systems installed throughout the site delivering visitor usage, footfall and people flow tracking data. Our people counting sensors are engineered with reliability and efficiency prioritised in every function of the device. Every aspect is designed with attention to detail, to ensure that our counters provide the most accurate, most reliable, and most cost-effective solution that the market has to offer.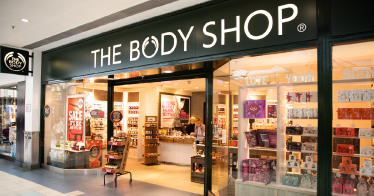 The Body Shop Retail Stores
Smart Urban Sensing Ltd installed our flagship world leading people counter across a chain of The Body Shop Retail Stores. With high quality installations across 30 stores, data was centralised and delivered to the client via an online portal. We delivered valuable footfall analytics data & key performance indicators such as sales Conversion, visitor Peak hours, high performance and least performance stores... which helped The Body Shop improve the visitor experience and optimise store operations enhancing sales across the chain of stores.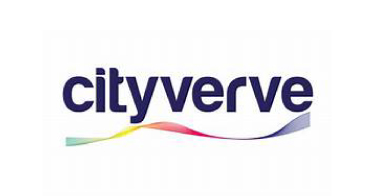 Cityverve
Smart Urban Sensing Ltd have installed a wide variety of ''Internet of Things'' hardware technologies within a Smart City project called Cityverve in the city of Manchester. Cityverve aimed to showcase pioneering digital technologies to shape Manchester's infrastructure and environment. We designed and installed 10 IOT sensors for the monitoring of People, Cyclists, Vehicles & Public Transportation delivering real time data and historic based datasets delivered through an open data platform and online portal. This installation was outdoors with our 1P66 rated units installed on lampposts throughout various locations in Manchester.
---
Why Choose Us
Our mission is to empower towns and cities to put Sustainable Communities at the heart of their transport and mobility networks within town & city infrastructures. We want to put Artificial Intelligence & Internet of Things at the heart of every town & city to optimize their performance for the communities they serve and implement cutting edge technologies within sectors such as Transportation and Retail.
Empowering towns & cities We empower cities by providing local authorities and transport organizations with the detailed, highly accurate, data-driven insights they need to make informed decisions that support citizen-centric objectives and sustainability goals.
Supporting sustainable communities Governments have huge power to make changes to the world around us. We want to ensure they use our tools for goals we believe in improving the liveability of neighbourhoods with a focus on environmental sustainability.
Optimizing the performance of transport networks and urban mobility has huge benefits for the environment, the economy and for society health and wellbeing. Data-driven insight is vital to making the most of this opportunity for positive change. Our core values are our dedication in the people counting industry to deliver the excellence business value and service to our customers.
We have been appointed by FootfallCam - the world leading people counter manufacturer, as main distributor & partner within the UK which provide powerful hardware and software solutions with unparalleled accuracy and reliability. Combined with our company's values and focus on our Research and Development (R&D) as part of our core strategy. It is our commitment to continuously invest and maintain our position in the industry. We have over 100 years of combined industry experience an in-house R&D team dedicated to the development of both hardware and software. Continuous development of our products allows us to stay at the forefront in the technology industry.
We provide a fully comprehensive and exceptional Installation service of the highest quality along with all the required hardware systems with data delivered through our online portal and graphical platform.