People Counter | People Counting for Retailers | Visitor Counting
FootfallCam offer people counting solution for retailers to understand the number of visitors that enter their store, with people counters, users can review their store performance.
FootfallCam Centroid™
Adding AI Video Analytics to Your Existing CCTV
Processes up to 8 CCTVs in real-time
Designed for human and car detection
Conjunction with FootfallCam people counter and/or any CCTV cameras
Easy to install, maintain, and integrate on FootfallCam Server or On-Premise Server.
Made in UK; Manufactured by ODM
---
About this item
FootfallCam Centroid™ processes up to eight HD full-motion video streams in real-time and can be deployed as a low-power edge intelligent video analytics platform for Network Video Recorders (NVR), smart cameras, and IoT gateways. Applications include human detection, pose estimation and car detection.
2D AI Video Analytics
It has a powerful processor to deploy as a low-power edge intelligent video analytics platform for Network Video Recorders (NVR), smart cameras and IoT gateways. FootfallCam Centroid™ carries out object detection and classification for any industry.
Pedestrian counting
Vehicle counting
Area counting (eg: Crowd counting)
Profile tracking
Path tracking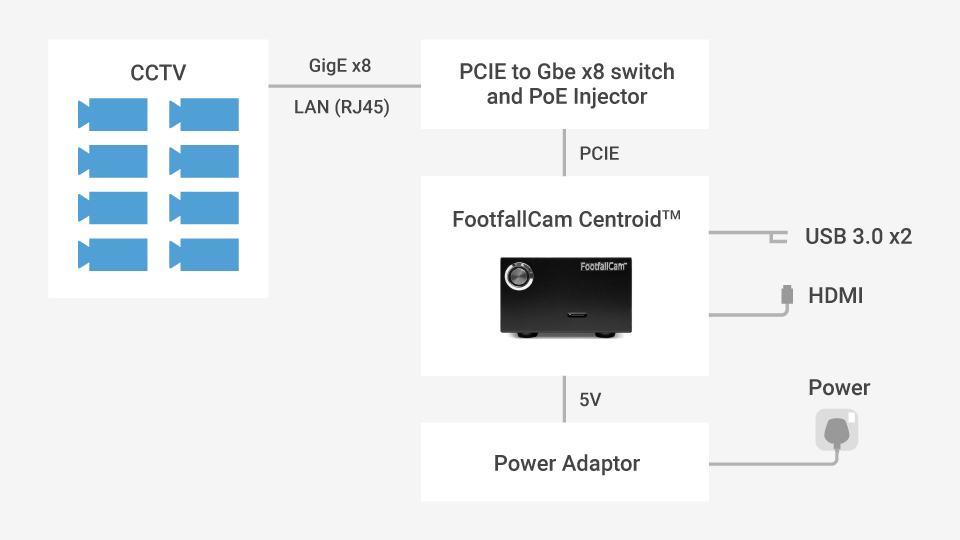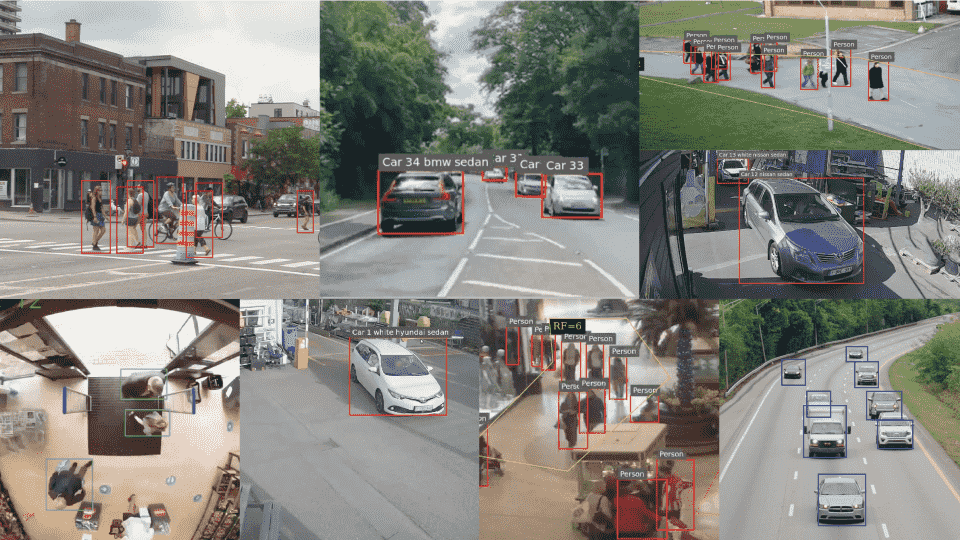 Multi stream video analytics
FootfallCam Centroid™ can be connected to up to 8 CCTV cameras for maximum coverage and cost-effectiveness. The videos from PoE Switch/ DVR/ NVR are processed in real time to generate in-depth data analytics. The aggregated data from each raw video stream are available to be accessed through FootfallCam Analytic Manager V8™ with read-made modules and reports.
Learn More
Data analytics for both indoors & outdoors
Data analytics of FootfallCam Centroid™ only required videos and connection between FootfallCam Analytic Manager V8™. The deployment can be carried out for public areas, be it sheltered or unsheltered. For example: Football fields, public squares, amusement parks, museums, and more.
View Industry Solutions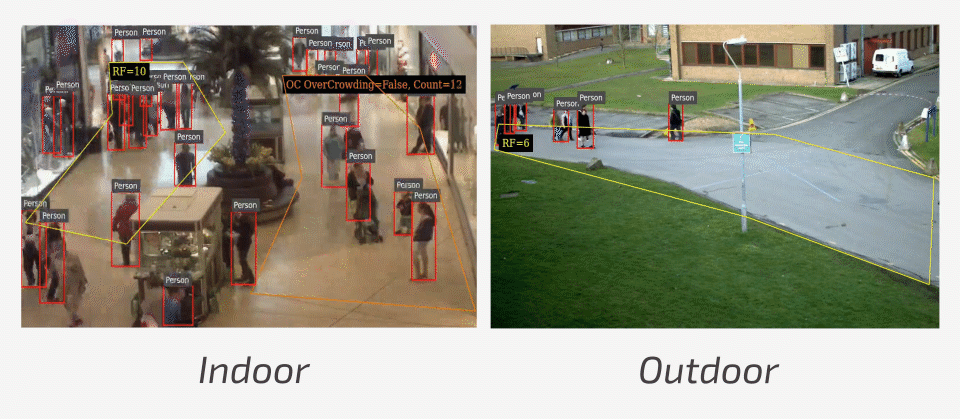 Related Products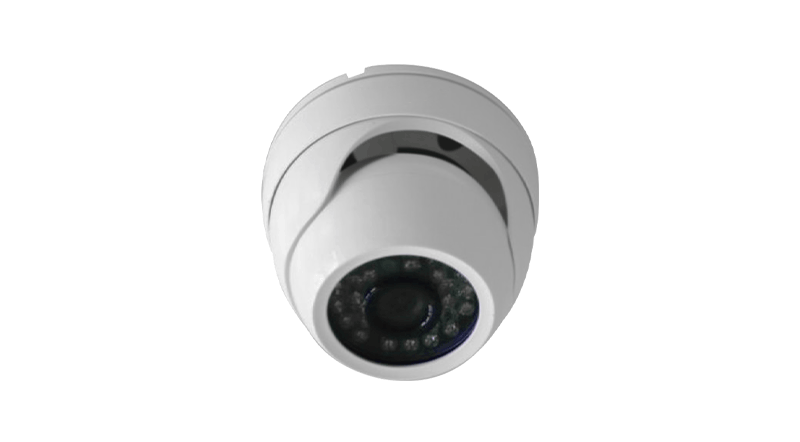 CCTV Camera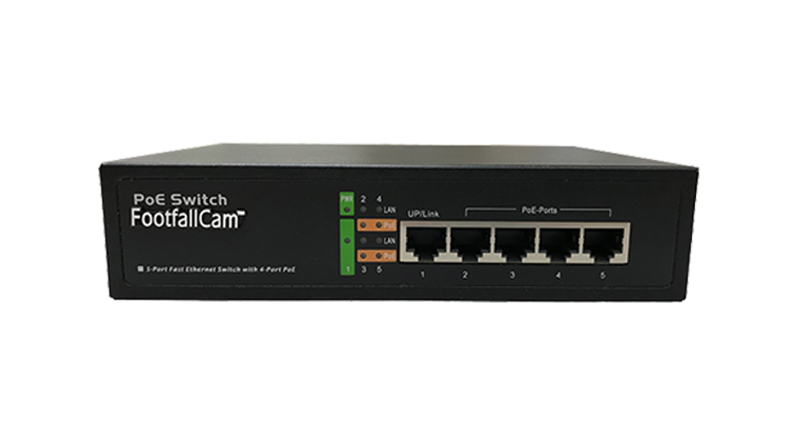 FootfallCam PoE Switch™
Heatmap counter | People counting | In store analysis
Gauge the popularity of different brands within the store to understand different customer segments across different product, so you can gauge consumer behaviour.
FootfallCam Centroid™
Crowd Detection in Large Area
Crowd Control to avoid Stampede Keep track of crowd density to prevent congestion and chaotic at peak hours.
Monitor Real-Time Occupancy Level Live occupancy data with visual warnings and alerts when limits are approached or exceeded.
Crew and Team Allocation Divide the workforce into groups based on real-time situations.
Outdoor Street Counting
Measure Pedestrian Volume Measure the usage of public facilities such as walk-way, pedestrian crossing or footbridge by traffic volume in order to improve or build new infrastructure in high-traffic areas as part of the planning in smart city.
Measure Public Facility Usage Measure the usage of public transportation to make informed infrastructure decisions such as improved bus routes or bigger shelters at popular locations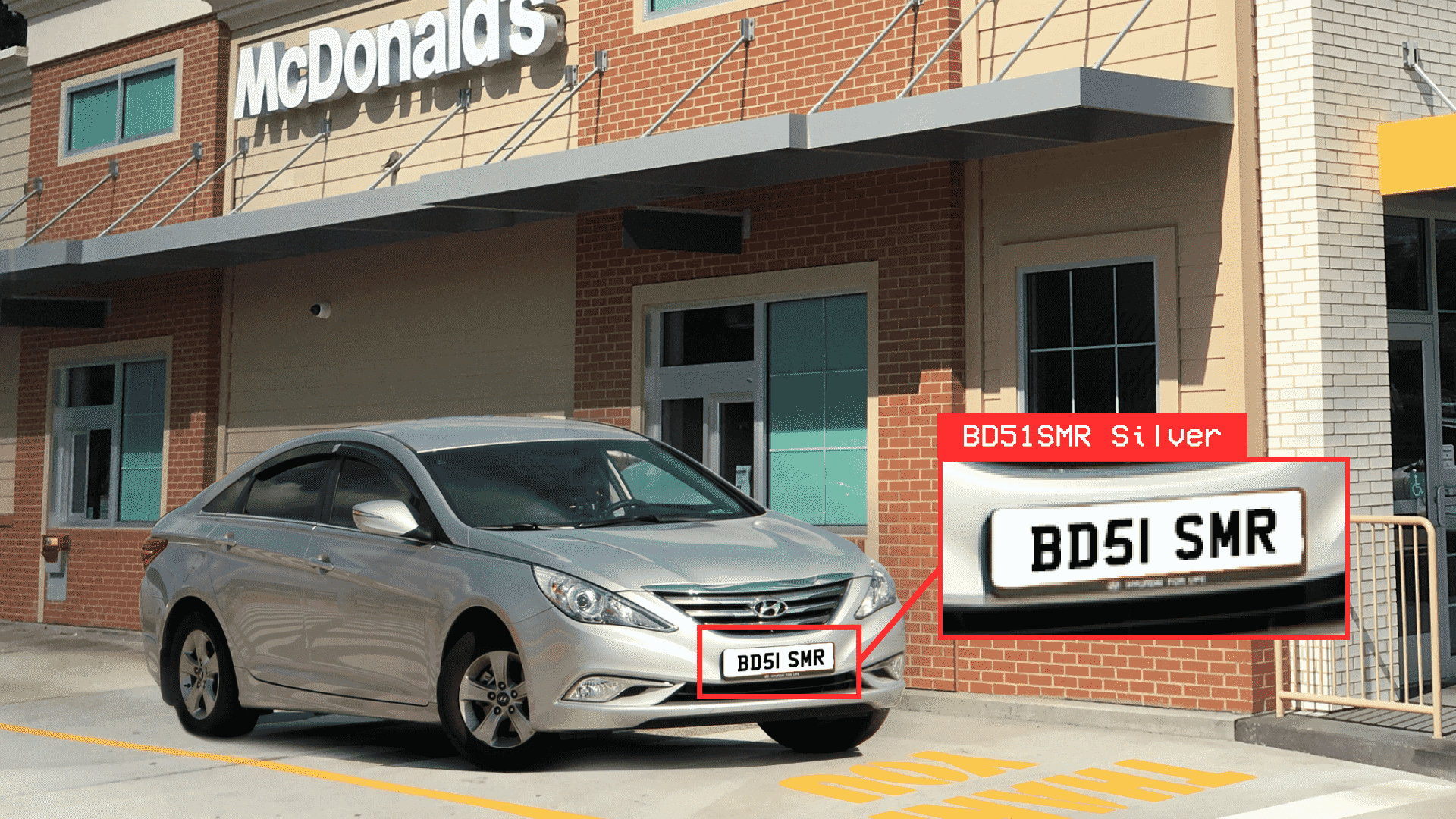 Vehicle counting/ License Plate Recognition
Adaptable in any Conditions Work under challenging vision conditions such as snow accumulation, varying lighting conditions, partial occlusion from other vehicles.
Replace Sporadic Counting Act as road paradox to identify root cause of the inevitable traffic congestion in the city core.

Diversion planning can be done at peak hours on a daily, monthly or yearly event basis.
To analyze the road traffic density, especially in mega cities, for future city planning.

Monitor Car Park Run effectively on monitoring traffic flow in the car counting solution. It provides real-time occupancy of the car parks, analytics data of car park utilisation, and allows Big Data Benchmarking with industrial parking data such as traffic counting, average parked duration, and zone analytic.
Empty Shelf Detection
Stock Replenishment

Identify the shelf out-of-stock with image processing.
Generate an automated notification alert for store managers.

Enhance Customer Experience

Reduce customer frustration based on out-of-stock information and data on fast-selling items.
Allows the system to forecast item demand.
Skeleton Tracking
Answering managerial concerns based on data-driven metrics and analysis.
Product Engagement Analysis By combining human motion tracking with product location, it is able to conduct product engagement analysis in multi-level such as area level, shelf level as well as product level.
Pose and Behaviour Tracking To optimize human detection and differentiate from other objects with features such as shoulders, elbows, hands and knees.
Shop in shop | Store within a store | People counter
Quantify the number of visitors in your kiosk within a shopping mall or a department store to gauge the popularity of items and shopper engagement.
FootfallCam Centroid™
GENERAL SPECIFICATION

Model

Centroid

Weight

270gm

Casing Colour

Black

Casing Material

Metal

Total Dimensions

104mm(W) x 81mm(D) x 60mm(H)

Warranty

1 year from first allocation date*
* Warranty extension available upon request
PROCESSOR SPECIFICATION

CPU

64-bit Quad-core 1.43GHz

GPU

128-core 921MHz

Memory

4GB 64-bit LPDDR4 1600MHz | 25.6 GB/s

Video Encoder

4Kp30 | (4x) 1080p30 | (2x) 1080p60

Video Decoder

4Kp60 | (2x) 4Kp30 | (8x) 1080p30 | (4x) 1080p60

Power

10W
INTERFACES SPECIFICATION

USB

4x USB 3.0 A (Host) | USB 2.0 Micro B (Device)

Display

HDMI | DisplayPort

Networking

Gigabit Ethernet (RJ45)

Wireless

M.2 Key-E with PCIe x1

Storage

MicroSD card (16GB UHS-1 recommended minimum)

SIM Card

4G/LTE/3G

Other I/O

(3x) I2C | (2x) SPI | UART | I2S | GPIOs

Power Supply

5V4A DC Power Adapter
OPERATIONAL

Average Data Transfer Rate*

5.0 kilobytes/hour
* Average Data Transfer Rate is measured with a pre-defined sample size of 20 requests per hour.
Product Specification

Download Datasheet