FootfallCam 3D Mini™
Cost Effective Single Door People Counter
Anonymous People Counting using Time-of-Flight (ToF)
High Accuracy Even in Complete Darkness
Quick and Easy Deployment
Can be Mounted Vertically or Horizontally
Specifically Designed for Single Door Counting
FootfallCam In-House Manufactured Product: Made in the UK
---
About this item
FootfallCam 3D Mini™ is simply designed as a cost effective single door people counter which can be easily deployed without worrying about cabling or lighting. Integrating seamlessly with FootfallCam 3D Max™, it can be mounted on any wall or ceiling for vertical/horizontal counting.
Related Products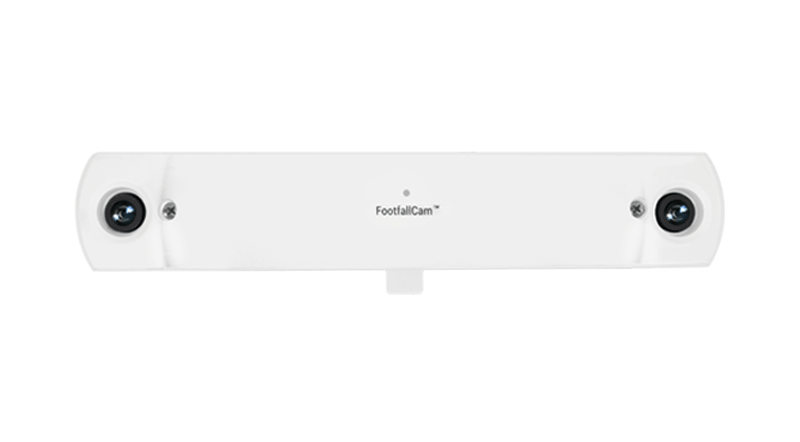 FootfallCam 3D MAX™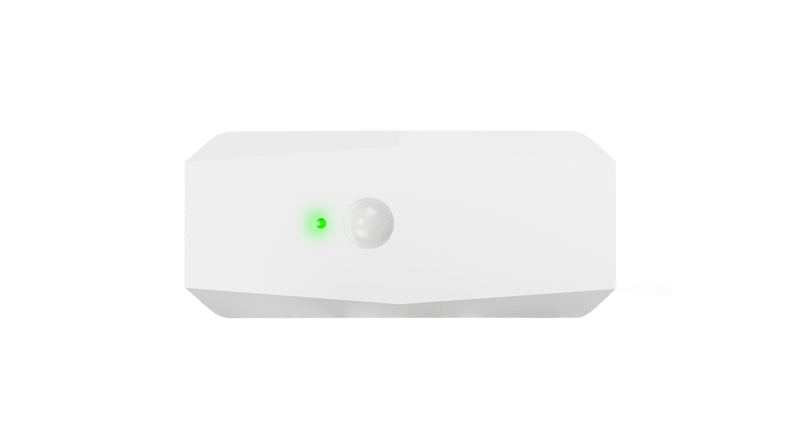 FootfallCam Space Sense™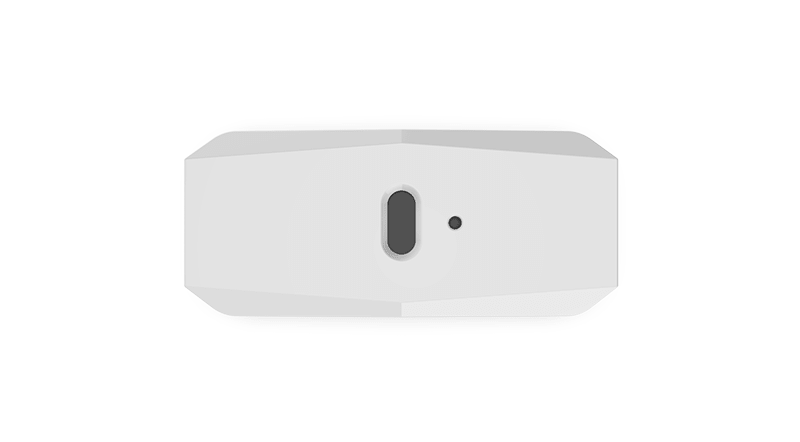 FootfallCam Depth Sense™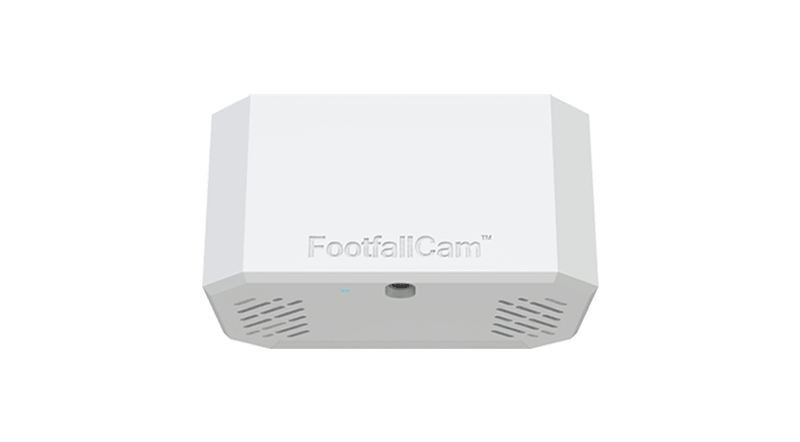 FootfallCam Air Sense™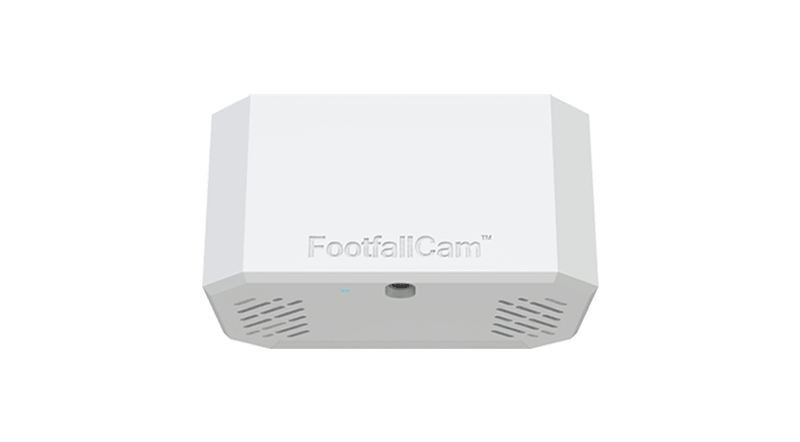 FootfallCam Smell Sense™
LabelNest LN21™
LabelNest LN42™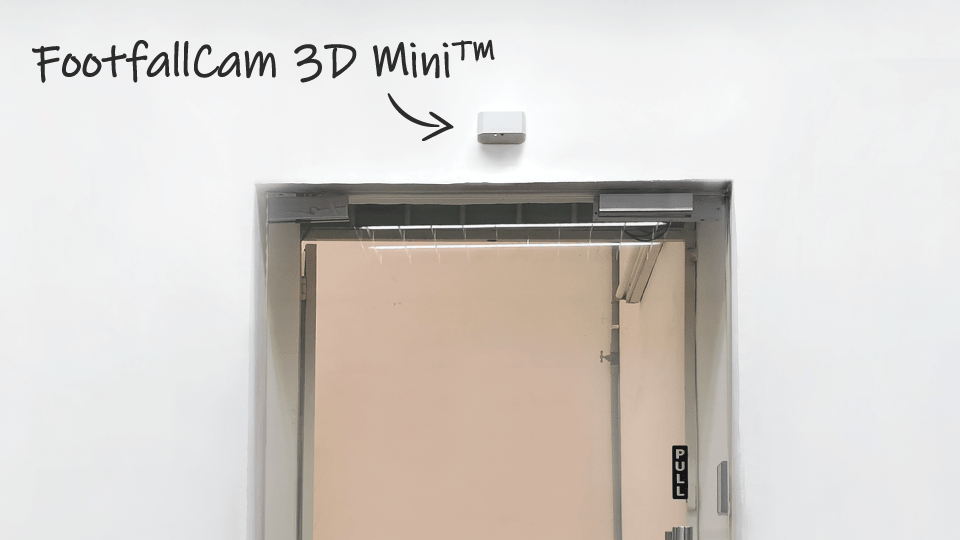 Specifically Designed for Single Doors
FootfallCam 3D Mini™ is designed with simplicity and cost efficiency in mind. Using the latest in ToF technology, we have engineered a people counter that can perform the same accurate and reliable people counting in a compact form factor that is 20% smaller than our regular devices. The 3D Mini's coverage is only engineered for single entry doorways, which makes it ideal for meeting rooms, washrooms, store rooms, etc.
Suitable for Low Ceilings, As Low As 1.9m
The FootfallCam 3D Mini™ can count people at heights lower than the regular counter. Even when it is installed at 1.9m ceiling height, the 3D Mini can accurately count each visitor when they're walking in and out of single door entrances and exits. The sensor can also be installed to up to 3.0m ceiling height, which is the standard for single entry doorways.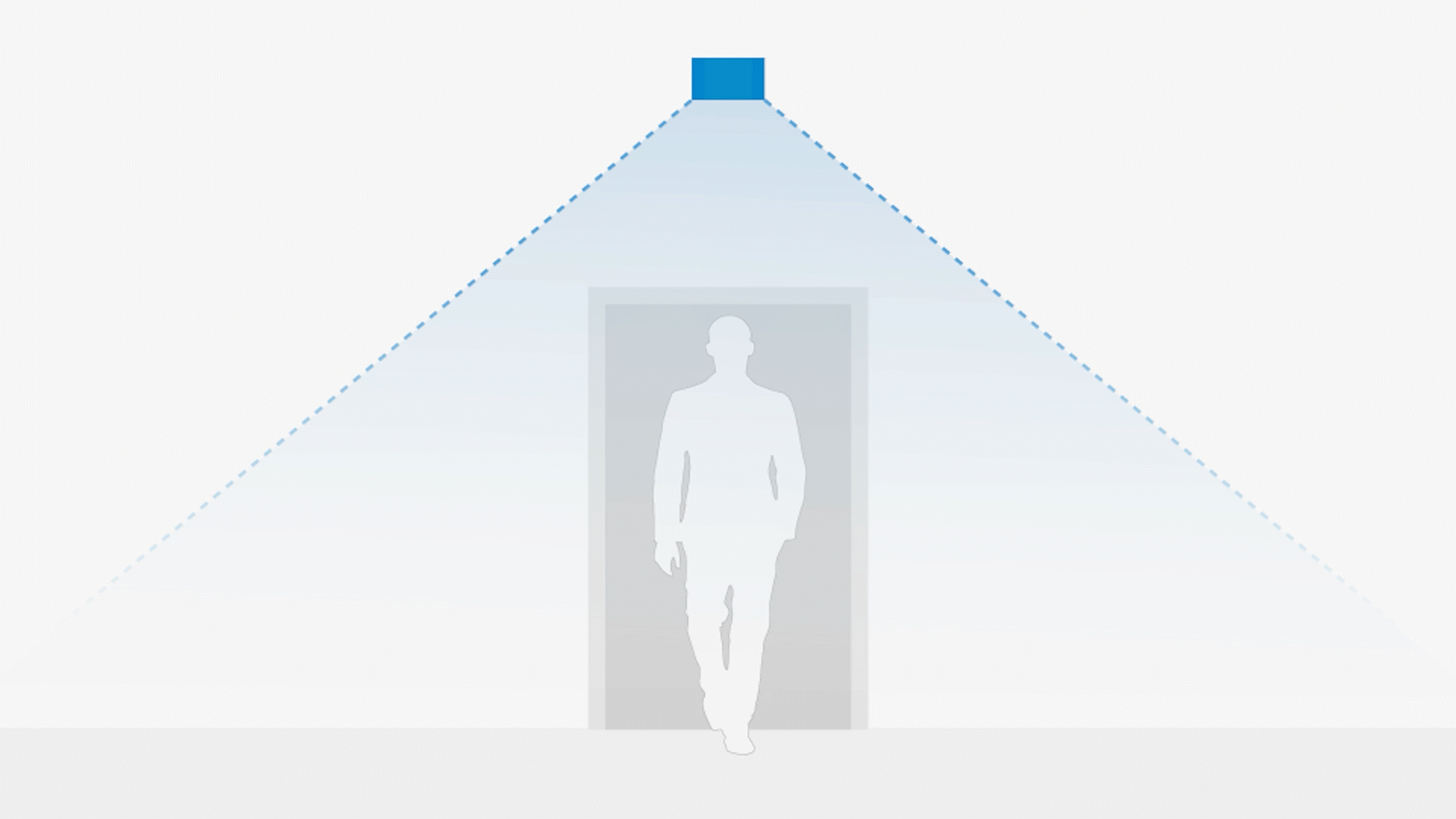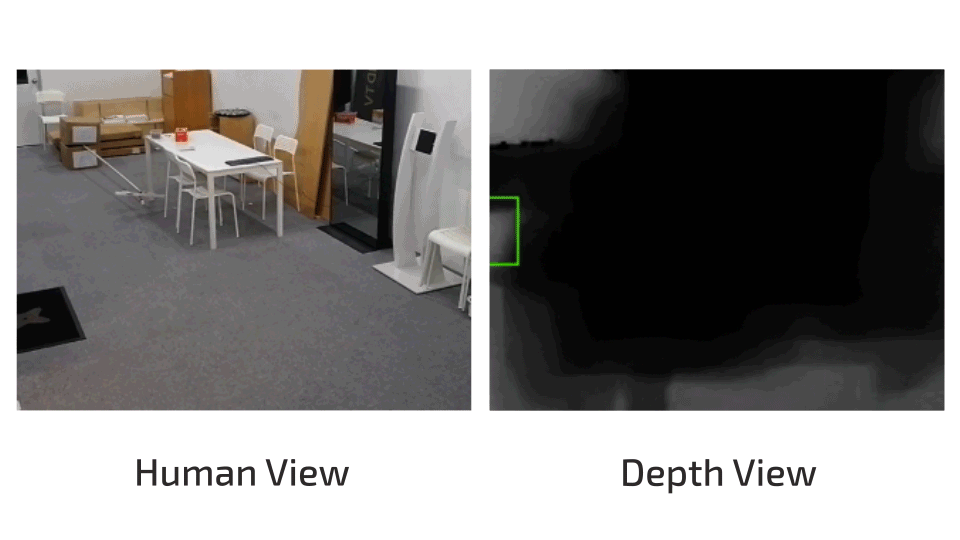 Works Even in Complete Darkness
By using Time-of-Flight technology, we can continuously count visitors without being influenced by changing lighting conditions. This means that you can install people counters in any environment, even in complete darkness.
Full Privacy Protection
Instead of using cameras, our GDPR-exempted sensors are designed to count highly accurate visitor analytics without capturing any video image. By analysing the counter's depth view, the sensor can count people while protecting the user's privacy.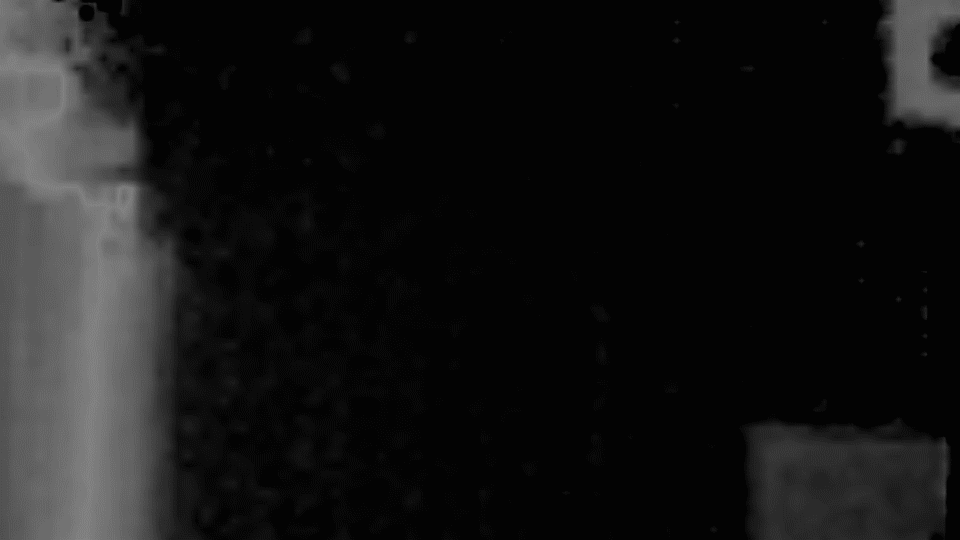 Meeting Room
Inefficiencies in a workplace can be caused by countless different factors, where one of the leading causes is time-spent waiting for a resource to become available. Having access to all of this information in real-time enables better-informed decisions throughout the day.
Visualise the traffic of employees by monitoring the occupancy
Optimise employee workflow by sharing real-time occupancy with staff
Identify the peak times for different areas throughout the day and make informed decisions on building development and staff schedules
Learn More
Smart Washroom
With FootfallCam 3D MiniTM, facility management can have a better insight by measuring the washroom usage while maintaining user's privacy. Use cases include:
Replace scheduled maintenance to more targeted demand-based servicing
Better customer experience
Predictive analysis using historical data for future planning
Utilisation insights for facility managers
Learn More
FootfallCam 3D Mini™
DIMENSION

Device

94mm(W) x 61mm(D) x 45mm(H)

Packing

120mm(W) x 85mm(D) x 80mm(H)
WEIGHT

Device

0.270kg

Packing

1.02kg
SENSOR

Sensor Type

Time-of-Flight (ToF) Sensor

Field-of-View (FoV)

27°

Emitter

Class 1 940nm invisible laser

Light Source

Class 1 940nm VCSEL

Indicators

Single Blue LED
CASING
Made by ASA Plastic
POWER

Cabling

12V DC wiring
THERMAL CONDUCTIVITY
235W / mK
STORAGE
Up to 1000 event timestamps in Flash memory
IDEAL MOUNTING HEIGHT
1.9 metres–3 metres
IDEAL ENVIRONMENTAL

Operating Environment

Temperature 10°C to 45°C, Humidity 10% - 90%

Storage Environment

Temperature -40°C to 80°C, Humidity 10% - 95%
TRACKING TECHNOLOGY
Depth-sensing Time of Flight Technology. Collects anonymous depth image data.
FIRMWARE FEATURES
Manual / Auto Software upgrade
POWER UNIT SPECIFICATIONS

Consumption

200mW

Input Voltage

7-12 VDC
OPERATIONAL

Communications

868/915 MHz ISM band 2-way wireless

Wireless Range

50m Line-of-sight, 20-30m noisy office environment

Topology

Star Network

Wireless Encryption

AES-128

Countries and Region

Mid-East: Turkey, United Arab Emirates, Qatar, Iran, Iraq, Morocco, Egypt, Jordan, Kuwait, Saudi Arabia, Tunisia, Palestine, Pakistan

Africa: South Africa, Kenya, Nigeria, Tanzania, Mauritius

Asia-Pacific: Australia, Mauritius, New Zealand, Indonesia, Malaysia, Singapore, South Korea, Thailand, Vietnam, the Philippines, Hong Kong, Macao, Taiwan, Burma, Japan, India, Mongolia

America: United States of America, Colombia, Brazil, Ecuador, Peru, Mexico

Europe: Slovakia, Italy, Spain, France, Germany, Poland, France, Czech Republic, Netherlands, Denmark, Luxembourg, Greece, Albania, Bosnia and Herzegovina, Ireland, Malta, Sweden, Switzerland, Portugal, Macedonia, Croatia, Finland, United Kingdom, Romania, Serbia, Bulgaria, Norway, Israel, Hungary, Austria, Vatican City State, Cyprus, Iceland, Slovenia, Turkey, Montenegro

Russian-Speaking Countries: Azerbaijan, Belarus, Kazakhstan, Lithuania, Georgia, Estonia, Latvia, Armenia, Russian Federation, Ukraine, Moldova, Belarus, Turkmenistan, Uzbekistan
Product Specification

Download Datasheet
Anonymous Counting using Time-of-Flight (ToF)
Time-of-Flight technology works by emitting an invisible infrared light, then tracks the time it takes to bounce from the subject to the sensor, which enables us to measure precise depth-mapping without requiring any video footage. As a result, the data collected are anonymous at source.
FootfallCam Wireless Mesh™
Instead of connecting PoE cable to each FootfallCam 3D Mini™, multiple devices can be connected to a central FootfallCam 3D MAX™, which will act as the master device to send all counting data to the server. Hence, the wireless mesh system simplifies deployment and saves cost on cabling. They are also an extremely flexible network architecture as it allows management to remove or add more devices to the system.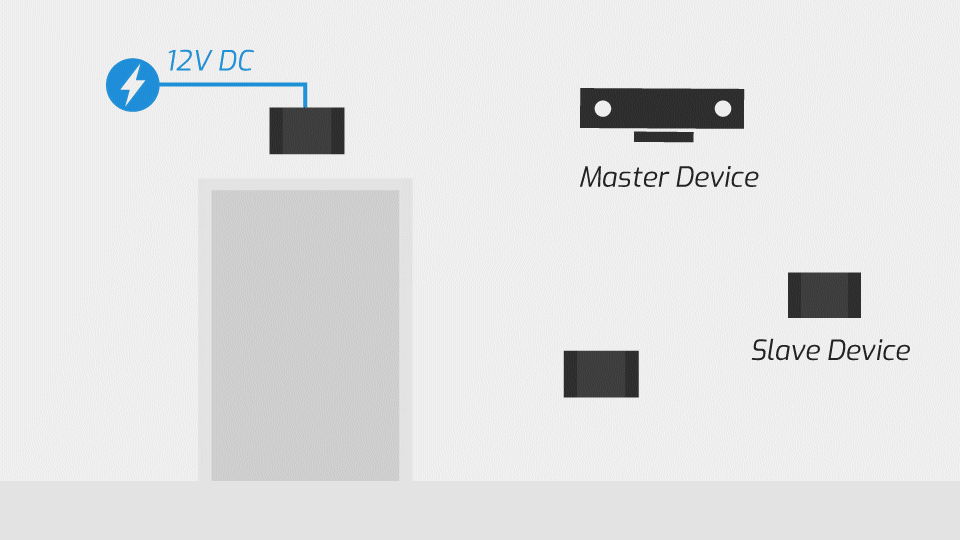 1. What is the wireless coverage range from the 3D Mini to the 3D MAX?
The 3D Mini can connect up to 50m with a clear line-of-sight; and it can cover 20-30m in a noisy office environment.
2. Does the 3D Mini require a wall bracket to install it from the wall?
The 3D Mini can be mounted either on a wall or a ceiling, so it does not require any wall brackets.
3. Can the 3D Mini display the total occupancy of the room onto a display?
It will work in the same way as the 3D Max, whereby it will upload the data to the software in real-time, and then update the live occupancy display.
4. For 5 min of footfall count, how much data is generated by the 3D Mini?
The average data transfer rate for each 3D Mini (to the 3D MAX) is 5 kilobytes per hour, given that there is a pre-defined a sample size of 20 requests per hour.
5. Does the same software support multiple/different counters?
Our software will support multiple and different counters and the counts from all counters can be combined in our web-based reporting software. You can combine the counts of the 2 counters and view the total traffic IN and OUT or you can view the total IN and OUT individually.
More FAQ