Time-of-flight Utilisation Detector
FootfallCam Depth Sense™
Real-time Data Processing
Monitor the bin fill-level of a Waste Bin, and trigger cleaning task alerts
4+ years battery life, advanced battery saving design for lower power consumption
Wireless, no cabling required
Easy to install, integrate and maintain
Water and dust resistance
FootfallCam In-House Manufactured Product: Made in the UK
---
About this item
FootfallCam Depth Sense™ is an electronic device which is mounted to the inner lid of bins to monitor the bin fill-level in real-time. Each device is connected to the FootfallCam people counter receivers through Radio Frequency(RF) wireless network. The data received is transmitted to the FootfallCam Analytic Manager V9™ software for usage computation. The analytic results are displayed on a dashboard allowing users to monitor bin fill-level remotely. The receiver can communicate up to 50 FootfallCam Depth Sense™ within a 20 metres unobstructed radius.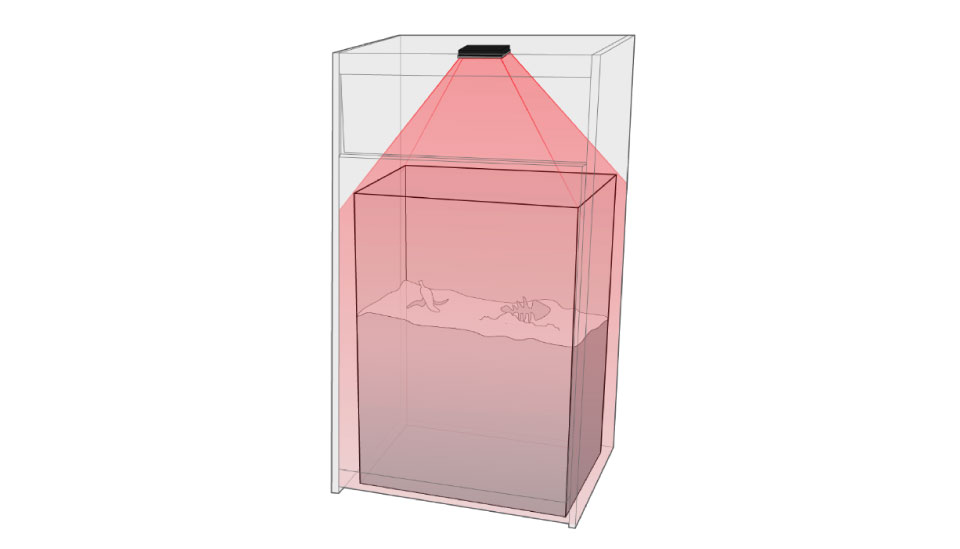 Measure Bin Fill-Level in Real-time
FootfallCam Depth Sense™ use Time-of-Flight (ToF) principle to detect the fill-level of each waste container. This allows staff to perform remote monitoring and trigger task alerts whenever the bin container is full or reaches the threshold, improving labour efficiency while ensuring the SLA to keep premises clean.
Cost Effective Wireless Sensor
No cabling is required. The Depth Sense can be mount under a lid of bin by any facility staff using secure, damage-free peel-and-stick adhesive strips, no technical skills required. The sensor is specifically designed to be used in the enviroment with highest quality and reliable components for power saving optimization, and thus reducing the maintenance cost of having to change the battery frequently.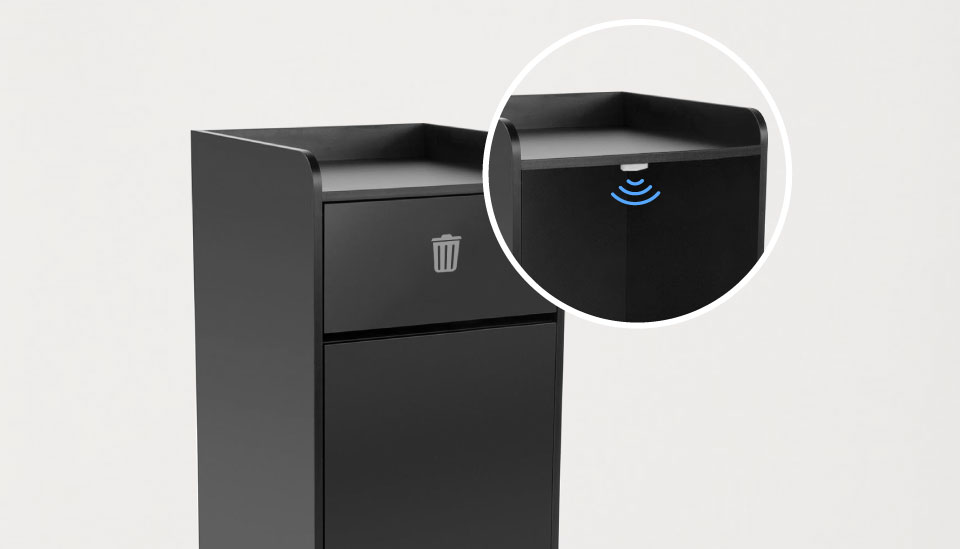 Depth Sense Features
Unobstructive and sleek design for industrial use with Time-of-Flight (ToF) technology. Cost effective, and specially designed with easy integration and installation. Extreme lightweight design, can be easily applied onto any surface and occasions to collect anonymous occupancy data.
Applications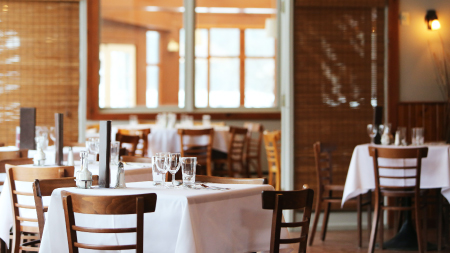 Restaurants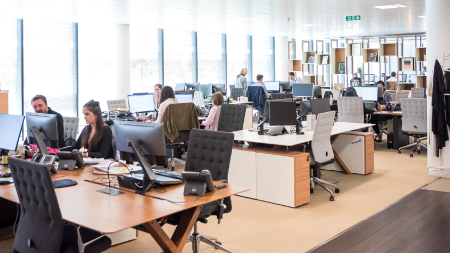 Offices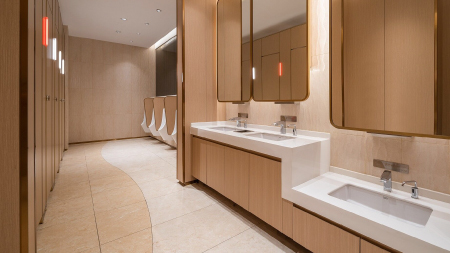 Washrooms
Product Specification

Technical Details
| | |
| --- | --- |
| Sensor Type | Time-of-Flight (ToF) range sensor |
| Detection Range | 10 – 200 cm |
| Chipset | Texas Instrument CC1310 |
| Casing Colour | White |
| Casing Material | ASA (Acrylonitrile Styrene Acrylate) |
| | |
| --- | --- |
| Operating Temperature | 0 to 40 °C |
| Battery Life Time | Up to 5 years (Battery life dependent on the frequency of updates) |
| Battery | 2 x CR2450 (Replaceable) |
| Power | 66uW |
| Radio Frequency | 868 / 915 MHz |
---
---