Be a Partner of FootfallCam
FootfallCam is aiming at becoming the number one supplier of people counting solution in each individual country. In order to achieve this, we need the help of local resellers who could provide local sales and support services. We are actively recruiting the right partners who share our visions and passions in delivering world-class people counting systems to customers in their respective region.
FootfallCam recognises the value and specialisation of each of our partners. We will work with each partner and tailor-made a set of services that suits their business model. By combining forces with other partners who have different skill sets, together we could deliver total people counting solutions to the end customers.
Referrals
Recommend FootfallCam solutions to end customers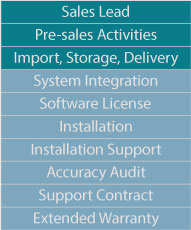 Customer's Own Contractors
Provide installations and maintenance works to end customers
Value Added Resellers
Sell and support products, services, and solutions for your customers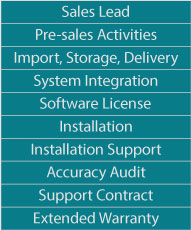 Integrators
Design our products and solutions within your own solutions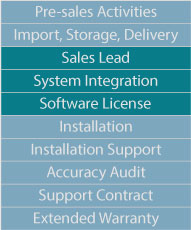 Growing Market of People Counters
People counting industry is one of the fastest growing sector in technology, with a forecasted growth of up to $3 billion by 2018 (ABI Research). The people counting system market alone is expected to be worth over $1.6 million by 2022, a compound annual growth rate of nearly 20% in a span of 5 years (People Counting Market Research). In addition to the growth rate in footfall analytics, the video-based technology analytics is expected to experience a growth of over 20% in a span of 4 years. The market size is expected to grow up to over $4 billion by 2021 (Video Based Analytics Research).
The values reseller can provide:
Invoicing in local currency
Importing the product, dealing with customs clearance and local sales tax
Delivery from their warehouse to customer site
Sales Presentation in local language to showcase the product information and values, and comply with local regulations.
Local installation in either remote or onsite support installation to their end users whenever a FootfallCam unit is newly installed.
Technical support by local technical expertise in local operating hour.
How can FootfallCam help each reseller?
FootfallCam will provide authorised resellers with the technical knowhow to be successful in the reselling of people counters. FootfallCam offers a training program designed to help resellers in building their business and drive success with offerings that help end users create value and gain competitive advantage through the solution. FootfallCam will provide authorised resellers with the followings:
Business templates FootfallCam will provide authorised resellers with templates in building and designing their own people counter website, training on search engine optimisation to drive web traffic, and multiple marketing materials that authorised resellers may use to translate to bring in leads in their local region.
Outbound mail list FootfallCam will provide a unique mailing list to all authorised reseller that specifically caters to the region of the reseller. Authorised resellers are encouraged to approach the list and with the intention to elicit a response from the customer.
Sales training FootfallCam will guide partners on the complete functionality and key benefits of FootfallCam. The training aims to equip partners with full knowledge on the product to allow them to better assist customers with their enquiries.
Technical training FootfallCam will provide technical training to all authorised partners to guide them on the usage of the different features FootfallCam has to offer. FootfallCam will guide resellers on the integration of data, upgrading firmware, and being a local support centre for their customers.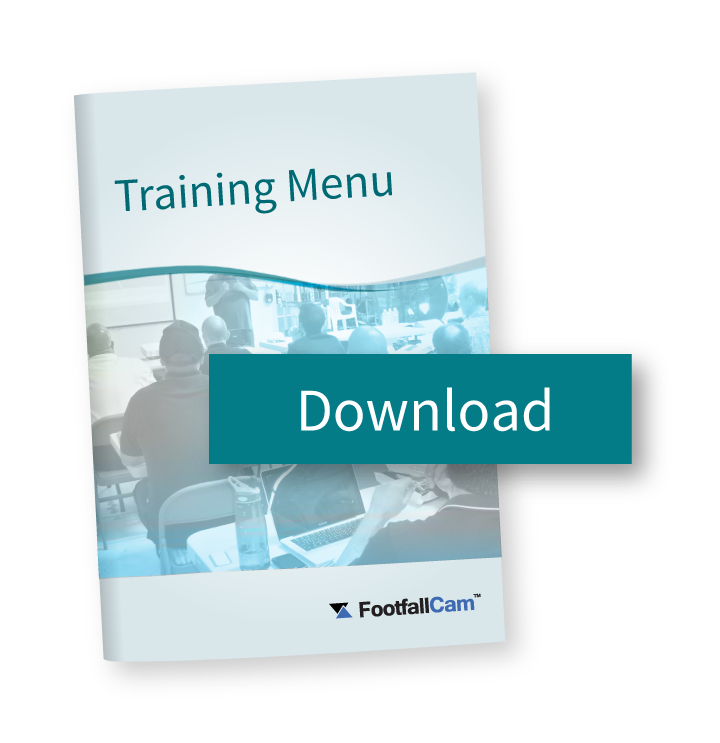 Why do most of the resellers fail?
Thousands of resellers have proven unsuccessful in selling the product and expand their business in the local market. They shared the below common characteristics:
Big dreamer - Spending too much time on negotiate and convince how big the market they can capture
Narrow target market - Marketing and sales effort are narrowly focusing on previously built relationship and fails to attract new leads for further conversions
Over customisation - Excessively promising a tailor made solution for the client while failing to justify the cost of implementing the customisation
No actionable marketing plans - Missing cause of action that leads to an opportunity to stall after demo has been evaluated.
70% of the reseller falls into this category. We are not guaranteed everyone has this potential, hence Footfallcam will carefully select the potential reseller with the right ambitions. Footfallcam are here to help each promising reseller to grow and establish the high market share in the region.
Related Topics