Linkers Technology
Linkers are pioneers when it comes to retail analytics and people counting solutions in the MENA region. We enable managers and business owners to utilize the data of their customers to increase sales, improve customer service and marketing activities. Our global solutions of people counting, queue management, zone analytics, staff exclusion and Linkers Cloud Business Platform. We provide our clients with data they can rely on, in terms of accuracy and reports on how customers behave, trends, and journey in their locations. We offer valuable insights on optimizing business operations, boost conversion rate and sales.
---
We Specialised in

Restaurants and Cafes

Retail stores

Shopping malls

Supermarkets
---
We Offer
Linkers services focuses on: Linkers Cx: people counting system and retail analytics Linkers Ox: monitoring and automating operations

In-depth analysis of your visitors
Evaluate your site's performance, enhance customer experience, improve marketing strategies, increase store's performance and sales through actionable insights with Linkers Cx people counter system. With up to 99% accuracy in counting visitors in both directions simultaneously, this advanced people counter system integrated with Ai tech gives you real-time data access. Tracking and analyzing visitor's trends to identify peak and low visiting times, visit durations, demographics, retention rates, and turn in rates.

Advanced People Counting System
Linkers Cx people counter system goes beyond traditional door counters and people counters. Not only measure customer foot traffic but also the way customers engage with your business. A simple Sensor above the door is all you need to understand and optimize how you operate a physical space.

Insightful Analytics
Get accurate and valuable insights over customers flow, trends, and behavior in store. Which enables you to get a panoramic view of all your locations status and how well your business is performing, pinpointing and improving growth and marketing strategies.
---
Success Story : GALIMARD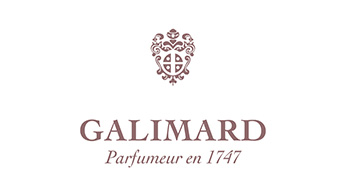 The Challenge
Lack of accuracy in numbers of visitors and sales.
It is not easy to get accurate numbers on visitor's count, especially when you are counting manually. This was the case for Alaa, Galimard marketing manager. The frustration of having inaccurate numbers that wouldn't add up with their sales conversions was real! Alaa needed to know more, more details on their customer behavior, how long do they stay in the store? How often do customers return after purchase? and how to target them better with marketing campaigns. Knowing that getting those answers is a challenge, especially with the delay in reports and inaccuracy in numbers. So, she began looking for a more automated, smarter solution instead of having an employee count the people manually as they walk through the door.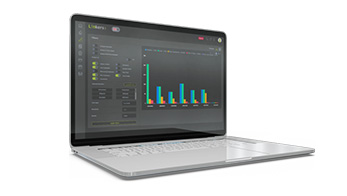 The Solution
Linkers CX People Counting System
Alaa's decision to install Linkers Cx people counting system was in the hope of getting accurate numbers on Gallimard's visitors count. She ended up getting more than she bargained for. The people's counter accuracy and visual analysis of the most important key points and metrics was the key in overcoming their challenge. It has enabled Alaa to tap into data-driven decision making by measuring location strategic performance, the number of passing by, customer retention and turn-in rate, customer average duration in-store, and store peak hours.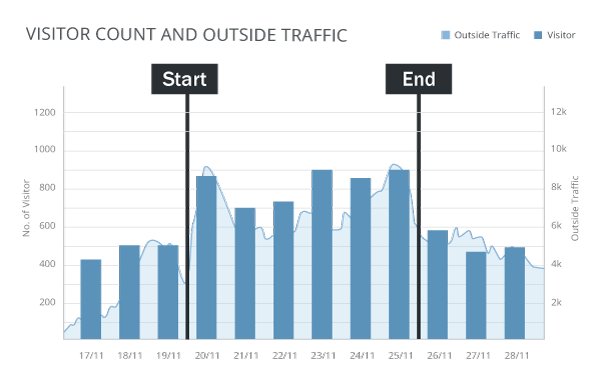 The Result
Increase in visitors from 20% to 60%
Since we installed Linkers Cx people counting system, it has shown its value from day 1. The comfort of not following up on reports saved both time and effort for Alaa as she easily extracted reports from Linkers Cloud. Leading to more success in marketing campaigns performance with data-driven decisions. The impact of data-driven decisions led to an increase in the number of visitors from 20% to 60%, and the consideration of relocating one of Galimard's branches into a more active location.
---
Success Story : EDDY HOME & ELECTRONICS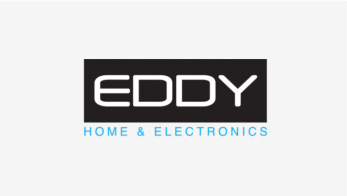 The Challenge
Constant drop of inaccurate readings of data
Knowing the true value and benefits of footfall/people counters is what Yassin has been after for a while. However, with the constant drop in data and lack of accuracy in the previous footfall counter, the investment made was not returned with valuable data, making it difficult to undergo the service. The accuracy, the numbers of the branch's visitors, and the branch's performance comparisons - that is the goal, but it seemed to be out of sight. Yassin's temporary fix was manual counting, however, the fix created a long process of recording and reporting. This is when Yassin has his mind on searching for a proper, accurate, and reliable solution that can overcome all of his challenges.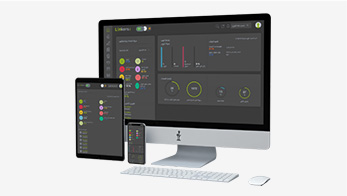 The Solution
Linkers CX People Counting System
Before coming to a decision, Yassin has looked over multiple footfall/people counter providers and compared them thoroughly, one of those providers was Linkers. Once Linkers Cx was installed, he was hoping for the accuracy he needed to improve their strategies and marketing performance, testing and comparing to the previous footfall counter and with the manual counting. Linkers Cx has exceeded his expectations. Satisfied, he now can easily keep tabs on employees' performance through the branch's KPIs and convergence rate, visitors numbers, and store's performance. With ease, Yassin can make data-driven decisions using reliable data.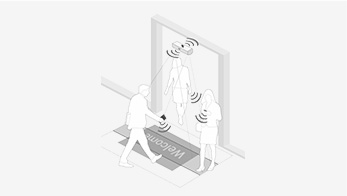 The Result
3 times more improvement in store and marketing performance
Since the installation of Linkers Cx people counting system, the accurate data extracted enabled Yassin to make data-driven decisions to improve market and operations strategies. Becoming extra confident with his decisions, knowing at any point he can look back at the data and reports extracted for support. The improvement in the marketing department was noticeable, the marketing campaigns successfully generated better results, sales, and profits 3 times more than before
---
Why Choose Us
In a world where is data is the new oil, more than 88% of companies suffer from data accuracy and more than 70% of retail data value have not been captured yet with only 16% of retailers use data in their decision-making process. Linkers is a game-changer in terms of transforming showrooms data into actionable insights using analytics and automation. Our customers success and data team partners with you for the most valuable outcomes.