Regel Partners B.V.
As the largest total System Integrator, Regel Partners has been assisting clients since 1992. The Netherlands is the primary market, with branches in Hoevelaken (head office), Waalre, Meppel and Rotterdam, Regel Partners has national coverage.
The organization has three pillars, Building Automation, System Integration and Intelligent Building. The Account Team structure guarantees an efficient transfer from sales to implementation, flawless execution of projects and excellent service after delivery, because this is also carried out by the same team. The Knowledge Centre, our professional heart of the company, where product development and support, research and knowledge exchange take place internally and externally, in turn contribute to our philosophy: Empowering people in buildings. In addition, Regel Partners is ISO9001, ISO14001, ISO27001 and VCA certified in order to serve the interests of everyone involved in our activities in an adequate, sustainable, structured and safe way.
---
We Specialised in
Building management systems (BMS), integration solutions for Security Management Systems (SMS) and Intelligent Building Solutions (IBS) as they are intended. That is the promise that Regel Partners has been keeping for all its clients for more than 30 years. We advise, select and combine the best solutions the market offers into one integrated system that meets all your needs. Efficient, Transparent, Sustainable and Reliable for:

Hospitals

Industries

Universities

Offices

Retail
---
We Offer
To our customers we offer:

Software Integration

Software customisation

Hardware Installation Service

Customer Support

Consultancy
---
Projects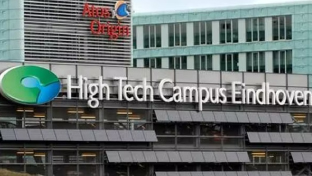 High Tech Campus
The smartes square km in Europe, is an ecosystem of 260 companies. It's home to more than 12.500 innovators, researchers and engineers that create the technologies and businesses of tomorrow. With the FootfallCam people counter we offered them during covid a safe place to eat. Counting people at the entrances everybody was informed about the real time occupancy and peak times, so one could plan to eat during calm hours Also the information was integrated to the on premise Building Management System as well.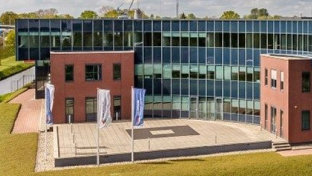 Unica De Beek 18
Counting people in te building to optimize the HVAC installation. Sensing number of people in the Building and it's adjustment in getting the right climate for only people in the building. Saving energy based on occupancy.
---
Why Choose Us
Clients appreciate us for our innovative strength, know-how and proven objectivity. We enjoy the trust of clients in various sectors, including (academic) hospitals, healthcare institutions, financial service providers, knowledge and training institutes, multinationals, government services and industry. Our services are transparent in all respects: from quotations that leave nothing to ask for to clear project reports and service and research reports.