High Resolution Millimeter Wave Radar People Counter
FootfallCam 3D ProWave™
Widest Coverage Area: Reduce the Number of Devices Required by 40%
Real-time Occupancy Counting
Unparalleled Accuracy of Up to 99.5%
Anonymous Counting at Source, Privacy Protected
Expected Lifespan of 25 Years: Superior Cooling with Aluminium Unibody Casing
---
About this item
FootfallCam ProWave™ is specially designed for indoor use and embedded with a powerful 1.5GHz Quad Core processor. It is packed with feature upgrades while maintaining the performances of its predecessors. Making use of mmWave technology, it can accurately identify people occupying an open area easily. Delivered in Splash proof water-resistant case, the overall form factor is more compact and inconspicuous than ever.
Staff Exclusion using AI Video Analytics
FootfallCam Staff Exclusion Function contains a unique pattern for staff members to be excluded automatically from counting using the latest image processing technology of our People Counters.
Aside from intelligently excluding staff from the counting, the Staff Exclusion Function can also measure customer's engagement time per zone in a store, generating data such as customer browsing time and staff serving time. Top management will be able to schedule the staff in advance based on the average percentage of the customers served to avoid any missed sales opportunities in future.
Use FootfallCam Staff Exclusion Function to help your business efficiently optimise staff allocation and maximise human resources to enhance your customer's experience.
FootfallCam Staff Exclusion Tag™
COMPATIBLE WITH
FootfallCam 3D Max™
FootfallCam 3D Max2™
FootfallCam 3D Plus2™
FootfallCam 3D Pro2™
RESISTANCES
Waterproof and fire proof
SIZE
70mm(W) x 100mm(D) x 3mm(H)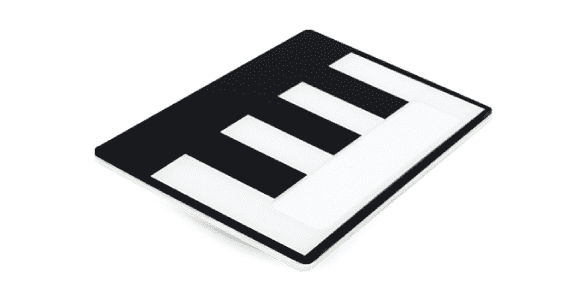 Download Datasheet