For store staff to wear on chest area
FootfallCam Pattern Staff Tag™
Unique pattern designed recognizable by FootfallCam counters
Privacy and Security: Identification Anonymize
No wireless emission and battery maintenance
No training and disturbance of staff routine
Safe and easy to use: PII compliant
FootfallCam in-house Manufactured: Made in the UK
---
About this item
FootfallCam Pattern Staff Tag™ comes with a unique pattern which is only recognizable to FootfallCam 5D Pro, 3D Max2, 3D Max and 3D Plus2 counters. Using the latest in image processing technology, the counter will exclude any person wearing the tag from being counted.
To promote privacy and security, the counter anonymizes the staff exclusion tag's identification so that it is not traceable.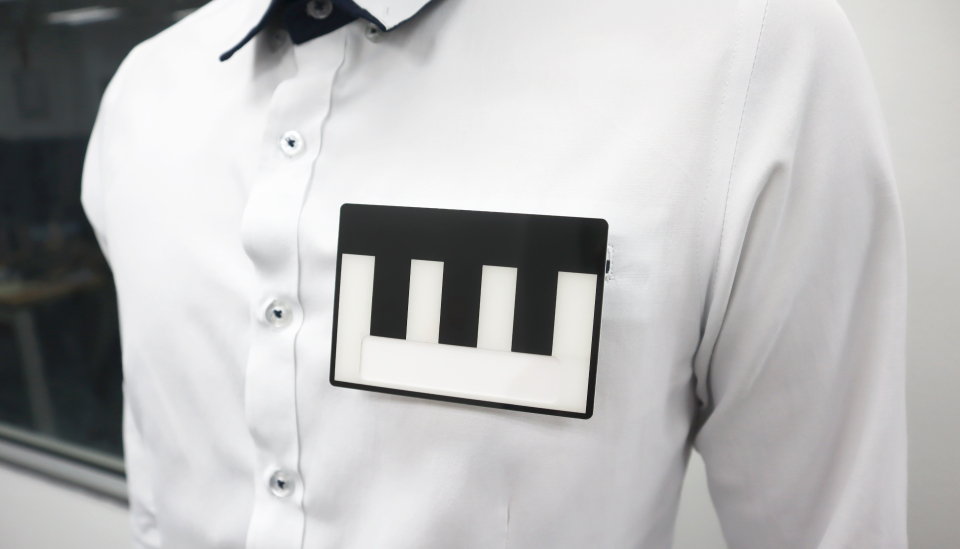 Staff Exclusion Using AI Video Analytics
FootfallCam Pattern Staff Tag™ contains a unique pattern for staff members to be excluded automatically from counting using the latest image processing technology of our People Counters.
Product Specification

Technical Details
COMPATIBLE WITH
FootfallCam 5D Pro™
FootfallCam 3D Pro2™
FootfallCam 3D MAX 2™
FootfallCam 3D MAX™
FootfallCam 3D Plus 2™
SIZE
70mm (W) x 100mm (L) x 3mm (H)