FootfallCam 5D Pro™
5 Dimensional People Counting Technology
AI Powered 3D Stereo Vision and Time-of-Flight People Counting
Unparalleled Accuracy of Up to 99.5%
Superior Processing Power - Improved 3D Counting Accuracy
Low-light / Night mode counting
Splash-Proof Casing
FootfallCam In-House Manufactured Product: Made in the UK
---
About this item
FootfallCam 5D Pro™ is specially designed to support low ceiling height (as low as 2.1m) counting. Embedded with a powerful 1.2GHz Quadcore processor, it is packed with feature upgrades while maintaining performances of its predecessors. Specifically designed to run complex video processing algorithms, the GPU runs our AI-based algorithms which utilises depth, colour and texture pattern to identify a person, producing superior accuracy compared to using colour pattern alone. Delivered in splash proof case, the overall form factor is more compact and inconspicuous than ever.
Highest Accuracy : 5-Dimensional People Counting Technology
Combining 3D stereoscopic image processing and Artificial Intelligence (AI) video analytics together with Time-of-Flight sensing technology, FootfallCam 5D Pro™ People Counter is optimised to achieve consistent and high accuracy up to 99.5%, even in environmentally challenging conditions, including strong shadow, inward swinging door, inconsistent lighting conditions and etc. by eliminating the limitations of those technologies.
Wi-Fi Counting
With the Wi-Fi capturing technology, the people counter is able to detect the number of smart devices within the range of Wi-Fi detection. With this, the people counter is capable of providing in depth Wi-Fi analytics and business metrics such as zone analytics, dwell time, passerbys, turn in rate, traffic flow, returning customers and cross shopping.
Know more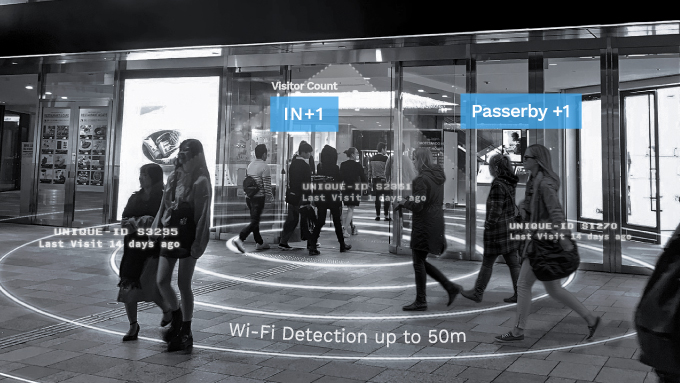 Staff Exclusion
Combining Footfallcam 5D Pro™ and 5 different staff exclusion methods, the store staff can be identified and excluded from the traffic counting to provide a more realistic and accurate people counting data.
Watch video
Object Classification
Utilising the 3D depth map captured by dual lens, it allows the FootfallCam 3D Pro2™ people counter to determine the height and size of the moving objects, and distinguish the objects from the people using AI algorithms. This helps to exclude the object, such as wheelchairs, trolleys, carts and strollers from the counting.
Watch video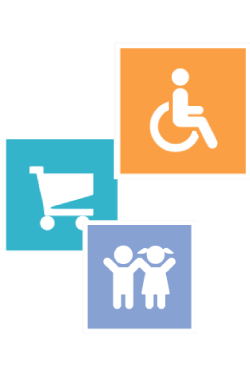 One Device, Multiple Applications
Offers deployment flexibility for both short term and long term use. Supports multiple counting functions in a single device, in which users can use interchangeably, or relocate to use for other functions.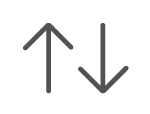 In Out Counting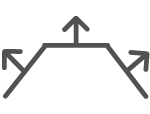 Multiple Counting Lines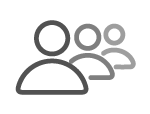 Queue Counting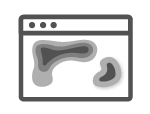 Heatmap
Optimised for All Environments
FootfallCam 5D Pro™ is specially designed to count accurately with highest precision, even under all extreme conditions. It supports most of the ceiling heights, as low as 2.1m to 4.5m
Superior Heat Dissipation
Enclosed in an aluminium unibody casing, acting as a giant heatsink for heat dissipation, prolong the lifespan of electronic components.
Widest Coverage
Equipped with 160 degree dual fisheye lens, has a wider coverage area, reduce the total number of counters required.
Low Light
The built-in sensor (Time-of-Flight) further improves accuracy in low-light, even in complete darkness.
Water Leakage-Proof
Enclosed in splash proof casing to reduce the counter failure rate due to the common issues like water leakage on the ceiling.
Improved Mounting Height Range
One lens fits all heights, caters for different types of stores with varying ceiling heights, as low as 2.1m to 4.5m.
---
Product Specification

Technical Details
Tracking Technology

3D-Spacing Mapping Video Tracking Technology and background removal on static objects.

Depth-sensing Time of Flight Technology. Collects anonymous depth image data

Camera Lens Spec

2x5MP

Depth Field of View

160°

Illumination

Minimum 1 lux
| | |
| --- | --- |
| Ideal Mounting Height | 2.1 metres - 4.5 metres |
| Casing | Aluminum oxide alloy |
| Power Supply | Power Over Ethernet |
| Power Consumption | 6W |
| Wireless Connectivity | Supports a network of up to 250 IoT devices via RF |
---
---