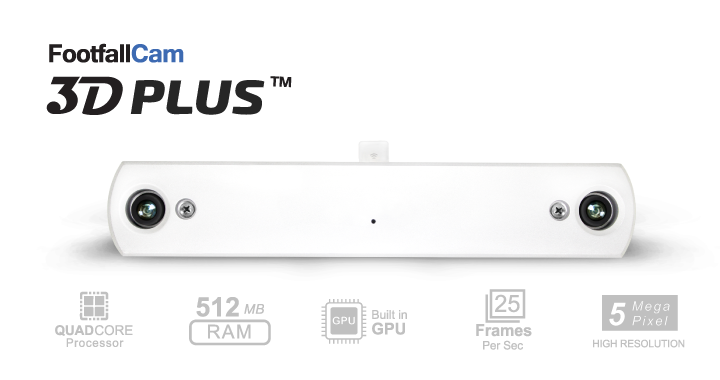 FootfallCam 3D Plus™ People Counter
FootfallCam people counter is engineered with reliability and efficiency in every function of the device. Every aspect of our people counter is designed with efficient detail to ensure that it can provide the most accurate, most reliable, and most cost effective people counting solution the market has to offer. As the manufacturer of the system, we ensure that only top grade materials are used in the design approach of the device, to offer you a high quality people counting system.
Download Datasheet
Contact us for FootfallCam people counter pricing at

[email protected]
If you're interested in getting FootfallCam people counter for your retail stores, please contact us for further information. We'd love to hear from you, tell us more about what you need.