People Counting Solution for Shopping Malls
FootfallCam People Counting System helps mall management to have a better understanding on traffic flow by areas, to benchmark shopping mall performance. Determine the effectiveness of marketing campaigns. Substantiate the value of retail spaces. Track customer journey through the mall. Maximize marketing by strategically placing advertisements.
Download Brochure
Entrance Counting
Area Counting
Marketing Effectiveness
Hall Counting
Your browser does not support the video tag.

Your browser does not support the video tag.

Your browser does not support the video tag.

Your browser does not support the video tag.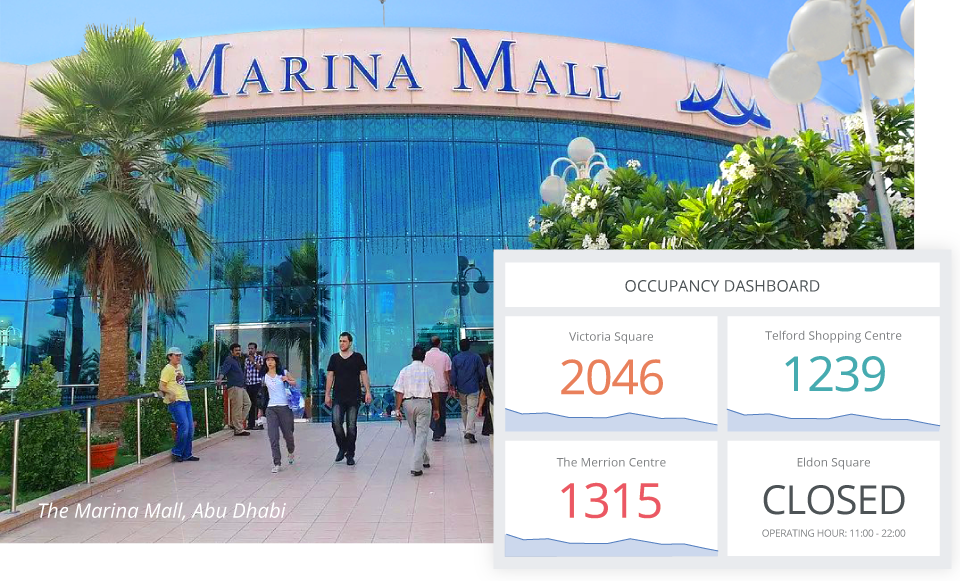 Entrance Counting
Overview of Traffic Across All Malls
By installing FootfallCam at every entrance of a shopping mall, users will be able to gauge the total number of visitors that visit the mall. Utilise door counting to determine the transportation mix shoppers utilise to enter the mall. With time stamped analytics, visualise the peak hours of your shopping mall and run marketing campaigns when during this time to engage the most shoppers.
Customer Behaviour Insights
Visualising the Shopping Behaviors of Your Shoppers
Understand how your shoppers enter the mall and which entrances gain the most usage, so you can set up advertisements along these entrances to gain the most exposure.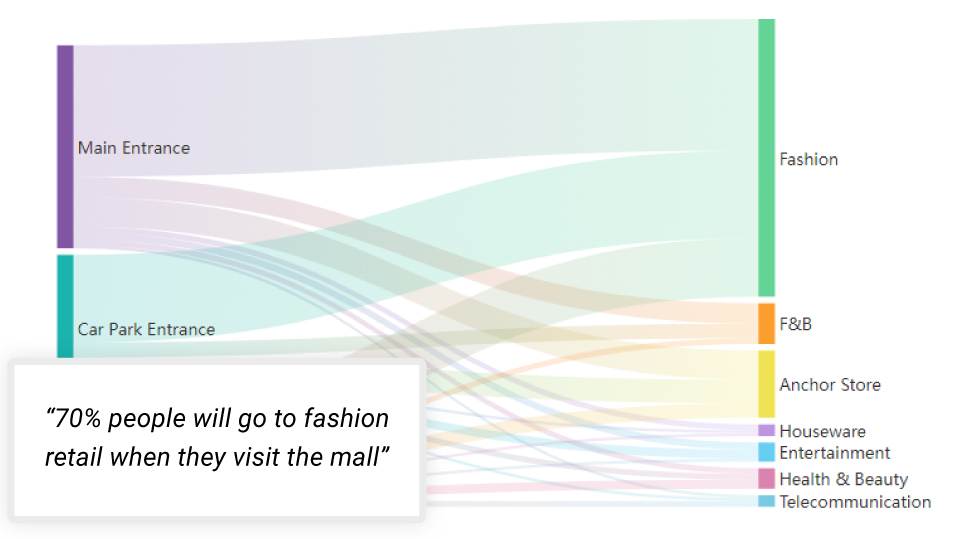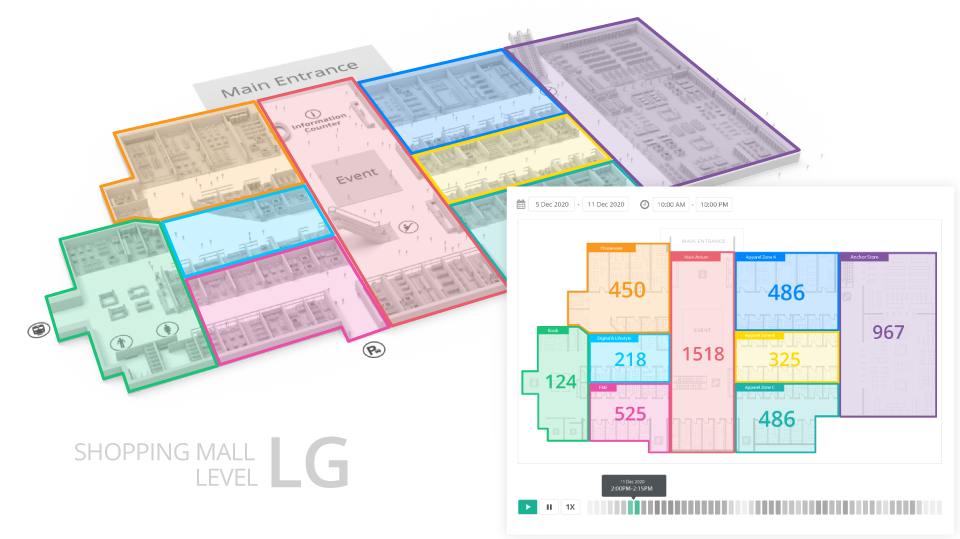 Measure Anchors' Occupancy
Justify the Rental Rate of Your Anchor Stores
FootfallCam helps businesses to track the footfall traffics across multiple stores, evaluate the performance of your store compared to similar retail stores by benchmarking your sales opportunities with the industry average, utilise the business metrics to identify top and least performing stores and use this as a base point to improve your business as well as optimise the staff allocation.
Determine the Effectiveness of Marketing Campaigns
Measuring the Marketing Effectiveness of Your Event
Determine the effectiveness of marketing campaigns by monitoring the campaign effectiveness with the measurements for : Visitor Count, Outside Traffic, Turn In Rate, Visit Duration, Transaction Count, which maximise marketing by strategically placing advertisements.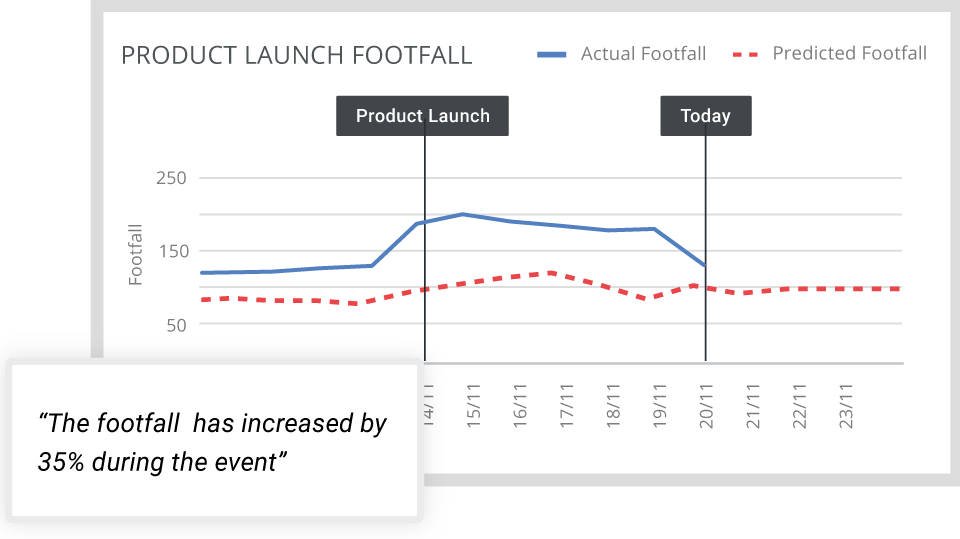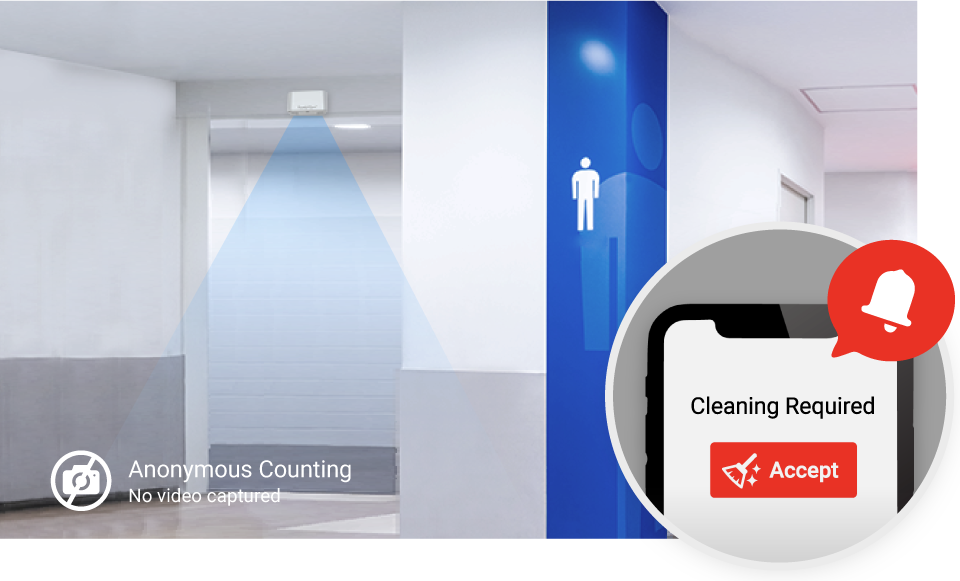 On-Demand Cleaning
Optisiming Staff Allocation based on Actual Footfall
People counters can be placed at entrances to restrooms, to provide a clear view of how resources are being used. Management will be able to identify which restrooms are being underutilized or over-flowing with people. By measuring the usage of facilities in the shopping mall, management can create staff schedules that accurately reflect the condition of the restroom with busier areas receiving more attention.
How It Works?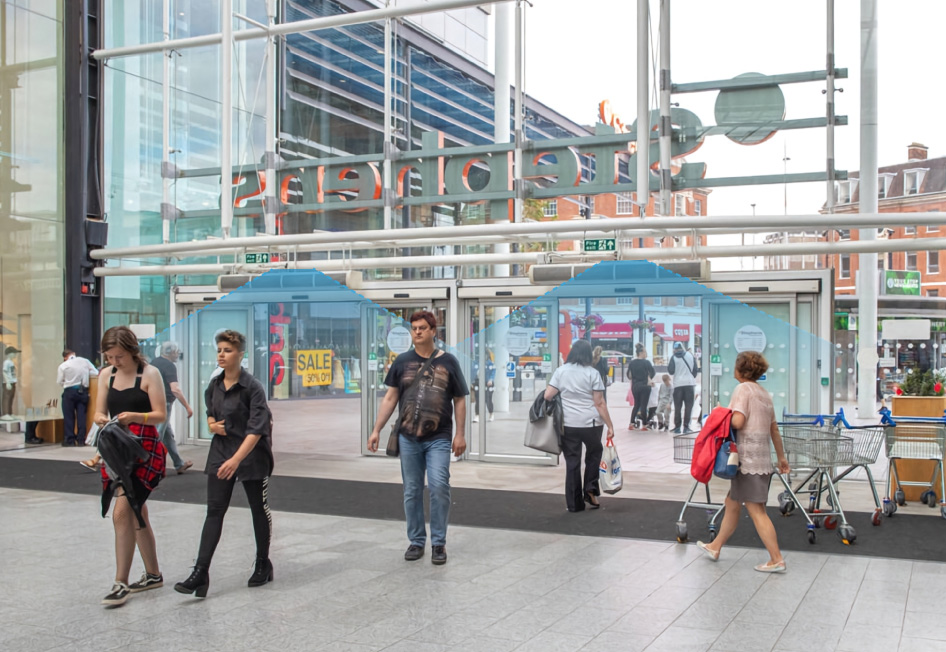 Measure
Measure the number of visitors at the mall entrances. Get informed on the number of visitors in/out of the store.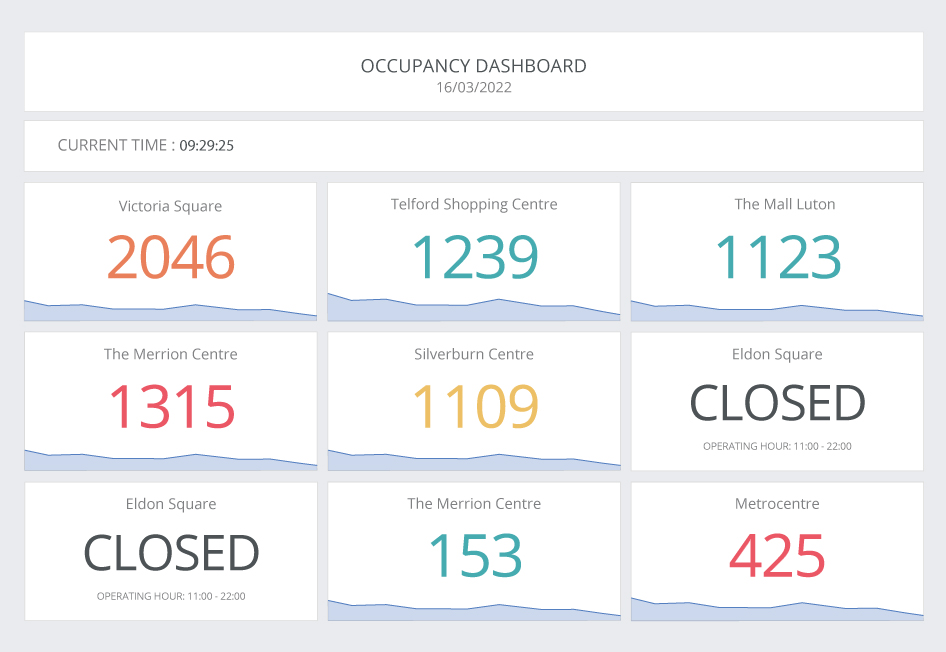 Action
Visualise the footfall trend in real time with live dashboard for operation review and perform necessary actions in real time.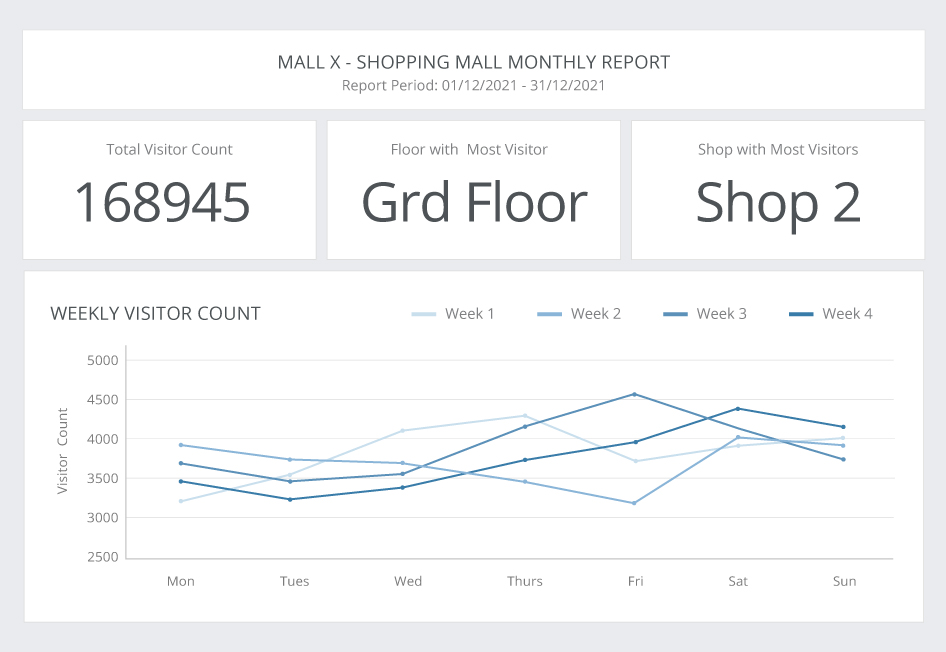 Review
Evaluate the monthly footfall trend against other key business metrics for management review and decision making.
Other Key Features
Reusing existing CCTV system
Reduce infrastructure cost by reusing your existing CCTV. Multiple area can be drawn in one camera.
Up to 99.9% Accuracy
Combining 3D stereoscopic image processing and AI video analytics together with advanced tracking algorithms.
Crowd Counting
Crowd Control to avoid Stampede. Keep track of crowd density to prevent congestion and chaotic at peak hours.
Aisle Counting
Optimize the estate value of key spaces with insights into the number of visitors in each zone.
Wi-Fi Analytics
People counter is able to detect the number of smart devices within the range of Wi-Fi detection.
Enterprise Class Software
An enterprise web-based control panel is designed for customers who are managing a large number of counters.
Customer Stories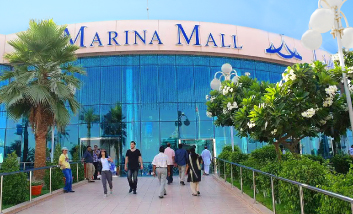 Marina Mall (Kuwait)
Measuring the Mall Traffic Flow
Marina Mall is one of the Middle east's most elegant urban shopping center with the large inflow of shoppers.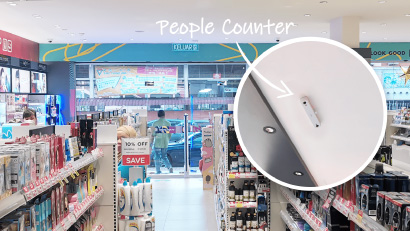 A.S Watsons (Globally)
Managing Multinational Rollout
A.S Watsons is the largest pharmaceutical retailer in the APAC region, with 5 different brands and 15,000+ stores globally.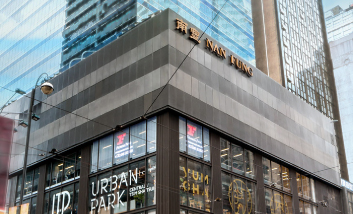 Nan Fung Development (HK)
Large-Scale Mall Deployment
Nan Fung it is one of the earliest large-scale commercial centres in New Territories, Hong Kong.
If you're interested in getting FootfallCam for your business, please contact us for further information. We'd love to hear from you, tell us more about what you need.