Mall Traffic Counter | People Counting for Shopping Malls | Shopper Counting
People counting solution will help you detect visitor trend and profile the journey of your shoppers with FootfallCam people counters in your shopping mall.

FootfallCam Shopper Traffic Management System
People counters are a critical tool to the success of shopping malls. FootfallCam have experience in providing people counter to shopping malls of various sizes. By leveraging the data offered by FootfallCam Analytic Manager, shopping mall operators can use traffic data to benchmark their performance, determine the effectiveness of marketing campaigns, and substantiate the value of retail spaces.
Usage: Shopper profiling module
Reports: Monthly, Weekly and Daily
Download Brochure
Download Planning Guide
How Mall Operators Use People Counting Data?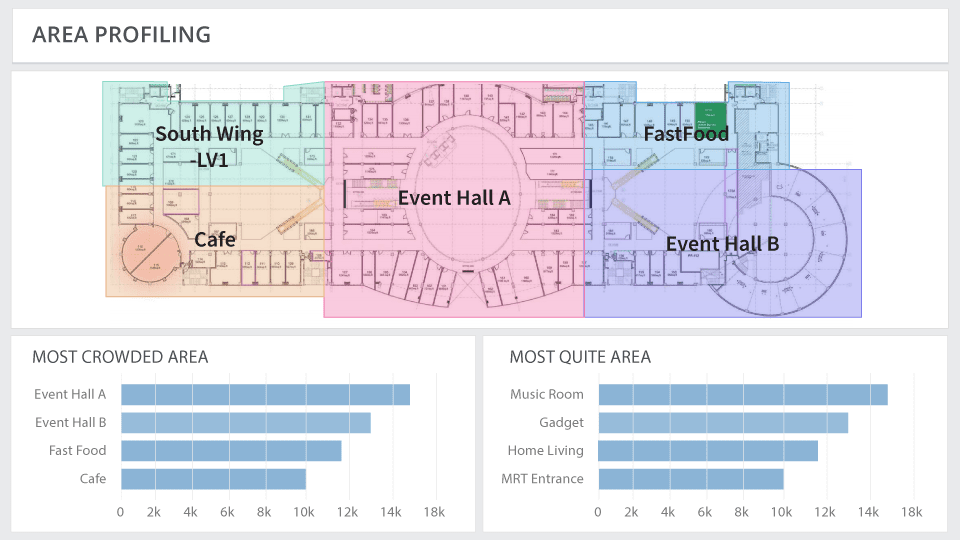 Visitor Trend Analysis
People counters are placed at the mall entrances for door counting, shopping mall management will be able to understand the visitor count to gain insights in how well the mall is performing and understand the visitor trend over different days of the week and month.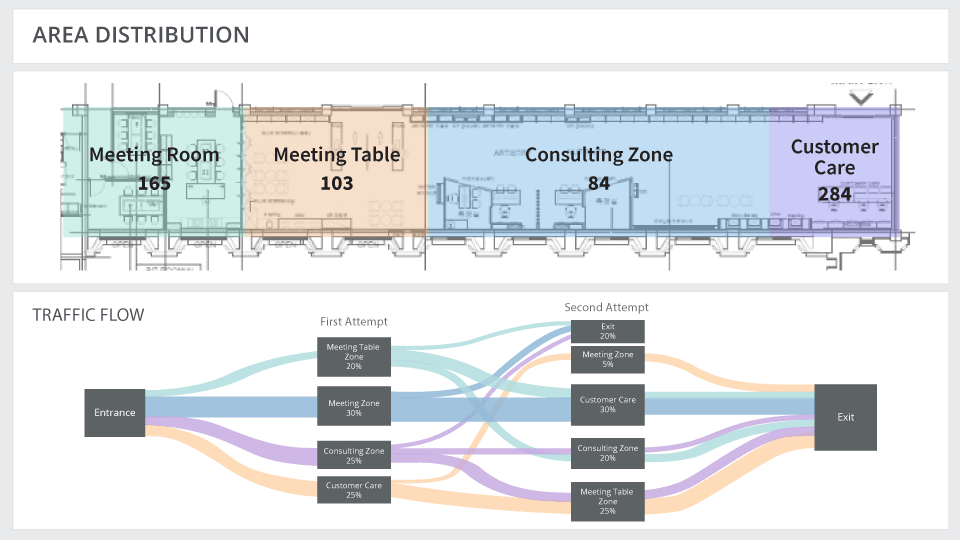 Shopper Journey Profiling
Using path counting to visualise the traffic flow of visitors to determine which pathways are often used to plan placements of advertisement displays and digital signages while traffic heatmap provides in-depth view into how engaged shoppers are to determine the effectiveness of those displays and signages.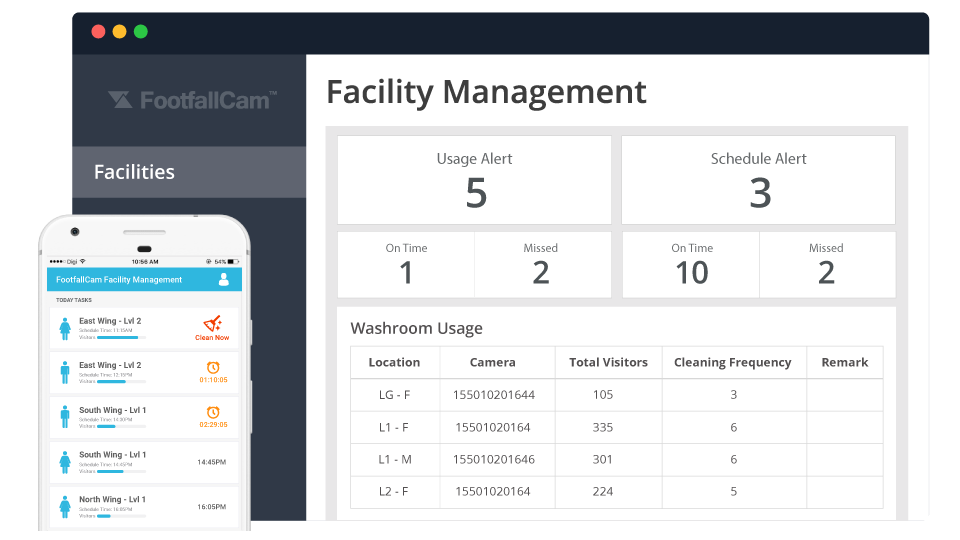 Planning Staff Allocations
FootfallCam washroom management module enables users to identify which facilities are underutilise to plan allocation of maintenance staff and plan out their cleaning schedules. The cleaning schedules of staff are based on usage of facilities instead of a recurring predetermined time.
Shopping Mall Enterprise Suite
People Counter
Our people counter is engineered with accuracy, reliability and efficiency prioritised in every function of the device.
Know more about People Counter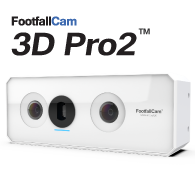 Software Suite
Our people counter software is a ready-made platform, designed with IT and business collaboration in mind.
Know more about Software Suite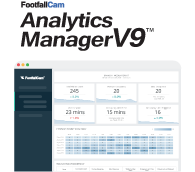 How To Buy From Us ?
FootfallCam work with a global network of reseller to offer local services to our customers, as well as support from us. We are more than happy to work with appointed contractors from retailers and guiding you on the dimensioning and commissioning of the system, and supporting your installation of the system.

Appointing your own contractor
End users can appoint their own contractor to deal with FootfallCam directly. FootfallCam can work alongside the contractor in designing and planning the installations, and supporting the installation remotely.

Buying from FootfallCam Authorised Reseller
End users may also purchase directly from FootfallCam authorised reseller for local support, alternatively you may contact FootfallCam directly and we will forward you to one of our trusted reseller in your area.
How many people in a company will be able to access the reports at any given time?
Head office or headquarters have the option to create as many users account as possible to delegate access to reporting features to other personnels within the business.
Is it possible to exclude the same visitor that enter and leaves the store in short intervals?
It is not possible to exclude the same visitor when they leave and enter the store in short intervals. However, as the percentage of these consumers will be minimal, it will not have a significant impact on the counting data.
What can I find out from the heatmap solution that you are providing?
From the heatmap, you are able to tell which area visitors stay the longest and which area the shortest by looking at the colour tone of the heat map.
Can I retrieve data statistics on visitor's dwelling time in each zone?
Yes, based on our zone counter, the reports generated will be able to determine the average dwell time of each visitor in that area. A sample report may be found here.
Does FootfallCam comply with the latest General Data Protection Regulation (GDPR)?
We are compliant with the current privacy regulations and work towards further compliance and upholding of the privacy of individuals. Under the GDPR regulations introduced in 2016 and implemented on May of 2018, there are several exceptions that applies to responsible manner of handling the data, such as anonymisation.
Recital 26 of the GDRP dictates that the regulation applies to information concerning an identifiable person. Information that is rendered anonymous and untraceable through irreversible pseudonymisation and unidentifiable to the person are not covered by this regulation. Furthermore, anonymous information processing such as for statistical purpose are too not liable for regulation by GDPR, which is the usage of FootfallCam.
In Chapter 2, Article 6, Clause 4-e; Chapter 4, Article 25; and Chapter 4, Article 32, Clause 1-a highlights the compliance with the regulation through irreversible pseudonymisation and encryption of the data, such as through data minimisation.
More Videos
Door counter | People Counter
Gauge the number of visitors in the shopping mall with FootfallCam shopper tracking device, to visualise peak hours of the mall and deliver targeted marketing campaigns.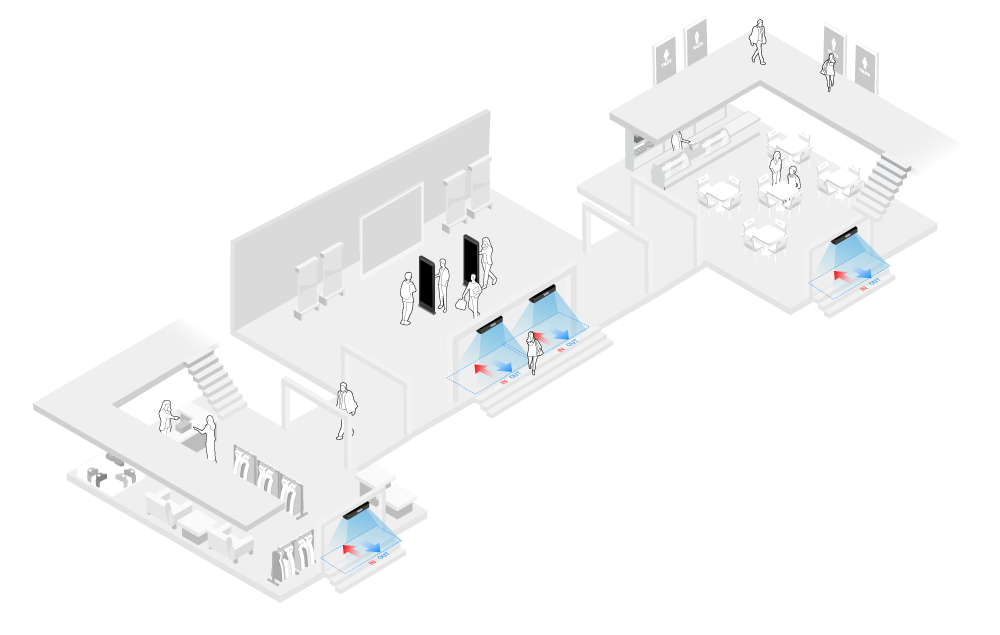 Shopper Tracking Counter
By installing FootfallCam at every entrance of a shopping mall, users will be able to gauge the total number of visitors that visit the mall. Utilise door counting to determine the transportation mix shoppers utilise to enter the mall. With time stamped analytics, visualise the peak hours of your shopping mall and run marketing campaigns when during this time to engage the most shoppers.
Door Counting - Stereoscopic vision counting to track the number of visitors that enter and exits the shopping mall.
Watch Video
Solution Overview
Real Time Traffic Visibility - Count the number of people entering and exiting your shopping malls in real time with 98% accuracy, then compare weekend traffic with weekdays or of previous time to visualise visitor trend.
Determine Transportation Mix - Understand how your shoppers enter the mall and which entrances gain the most usage, so you can set up advertisements along these entrances to gain the most exposure.
Identify Peak Hours - Discover your power hours in which your mall generates the most traffic and manage marketing campaigns during these time accordingly.
Gain the Most Exposure in Your Campaigns - Arrange marketing campaigns during peak hours for maximum exposure in the event, and to captivate the audience.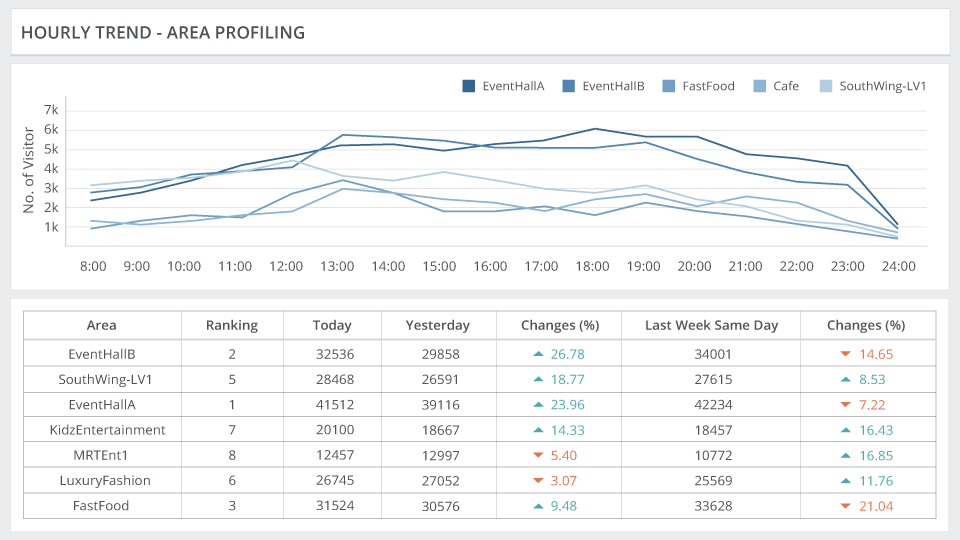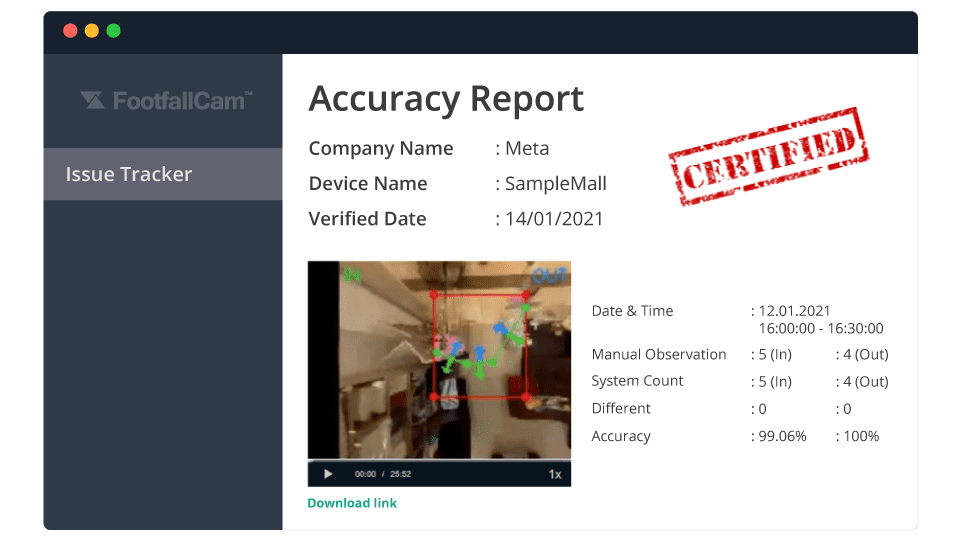 Why FootfallCam ?
Accurate - With 3D stereo vision counting, FootfallCam people counting solution can ensure accuracy of 98% with video proof. Thus, enabling you to make data driven decisions with reassurance.
Proven Case Studies - FootfallCam is the largest provider of people counting solutions in the world. We have completed projects from varying sizes ranging from neighbourhood centres (HST Co.) to the sixth largest shopping mall in the world (One Utama).
Mall traffic counter | People counting sensor
Understand the distribution of visitors throughout your shopping mall with people counters to visualise traffic flow so you can validate tenant rental rates.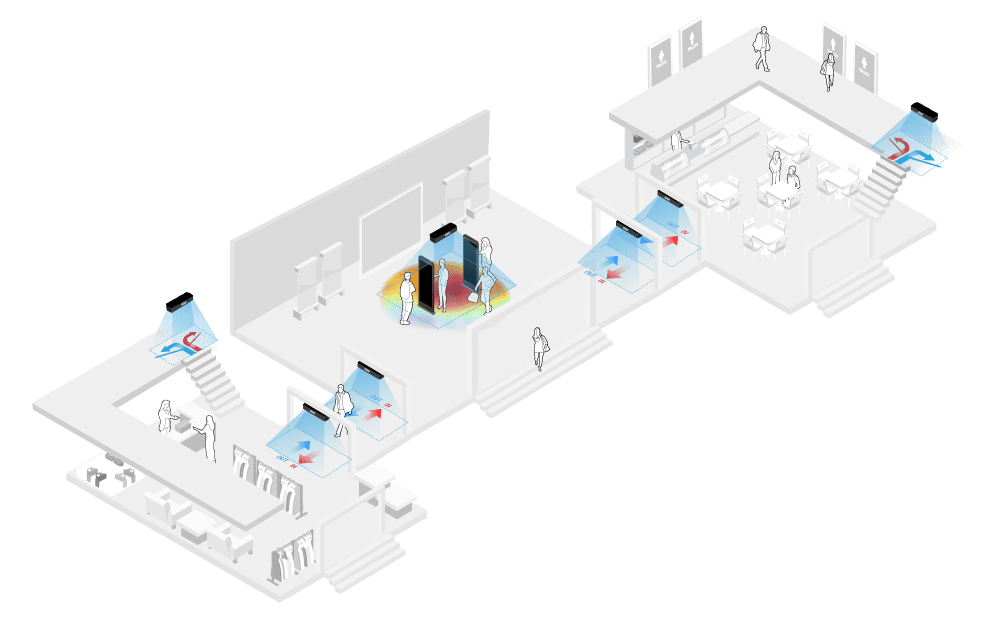 Traffic Flow Analysis
Understand the distribution of visitors throughout the mall to understand how the space is utilise and to provide evidence for management to adjust rental rates of tenants throughout popular areas. Then use path counting so management level can explore the opportunity to place relevant advertisements based on popular pathways used by visitors, while traffic heatmap offers in depth analysis into determining how engaged visitors are to the advertisements and displays. So users can determine the return on investment and allocate budget for future campaigns.
Area Counting - Track the movement of shoppers between corridors to quantify number of visitors in each area.
Path Counting - Determine the directional flow of travel for visitors to visualise shoppers' journey.
Traffic Heatmap - In depth analysis of shopper engagement to digital signages and marketing campaigns throughout the mall.
Solution Overview
Visualise Traffic Flow - Determine which pathway are mostly used by shoppers by visualising the traffic flow patterns of visitors, to plan display placement to attract shoppers into specific pathway.
Validate Retail Tenant Rents - With zone analytics, optimise the estate value of key spaces with insights into the number of visitors in each zone and adjust for tenant rental rates accordingly.
Measure Anchors' Occupancy - Track how attractive your anchor tenants are, measure the number of visitors that visit your food courts, cinema, hypermarkets, so you can allocate rents of nearby stores accordingly.
Shopper Profiling per Area - Showcases where visitors go after visiting a promotional event, to offer objective evidence on retail opportunities available to retail tenants.
Evaluate Effectiveness of Campaigns - Visibility into the performance of each marketing event to place relevant advertisements in area to attract shoppers.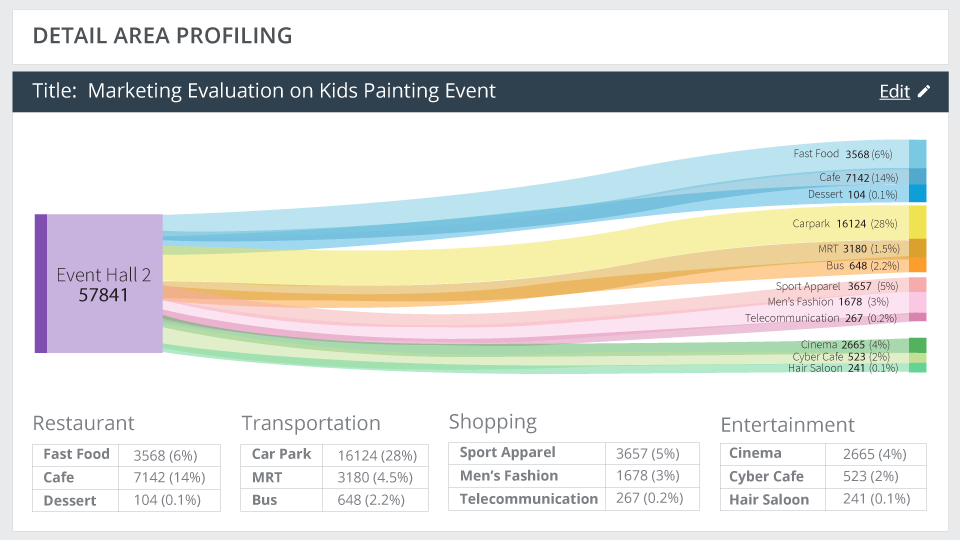 Why FootfallCam ?
Reliable - With high grade components used in the hardware, FootfallCam have a mean time between failure of 25 years, allowing us to offer extended warranty on our products upward to 5 additional years.
Easy Implementation - Integrate with minimal effort to any sized shopping malls by reusing existing infrastructure from previous people counter or security camera systems.
Project Management - FootfallCam project management tool make the planning for a large scale rollout simple. FootfallCam personnel will plan out the installation arrangement and schedule and you can monitor the progress through the tool.
Restroom management | Washroom usage system
People counters for facility management enable business owners to create staff schedules and manage the workload of cleaning staff.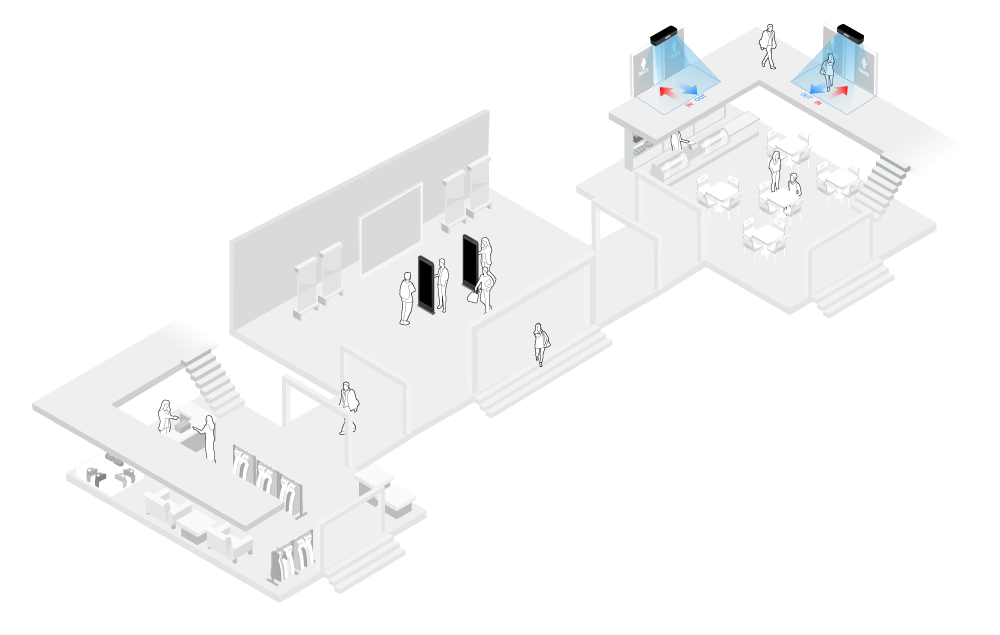 Washroom Management
By measuring the usage of facilities in the shopping mall, management can create staff schedules that accurately reflect the condition of the restroom with busier areas receiving more attention. By reducing the workload staff spends on areas they are not needed, management can make cost savings decision and reduce the burden of the management in manually creating the schedules.
Washroom Management - Integrates with a mobile application to automatically alert shopping mall management when the usage of a facility has reached at a predefined threshold.
Solution Overview
Planning Staff Allocations - Quantify the usage of facilities and plan for allocation of maintenance staff base on usage conditions of facilities instead of a predetermined recurring schedule.
Real Time Data - Data processing occurs on the sensors and no additional data hosting is required, enabling mall operators to take immediate action.
Companion Smartphone Application - Accompanying smartphone application to monitor usage of facilities to understand how resources are being used.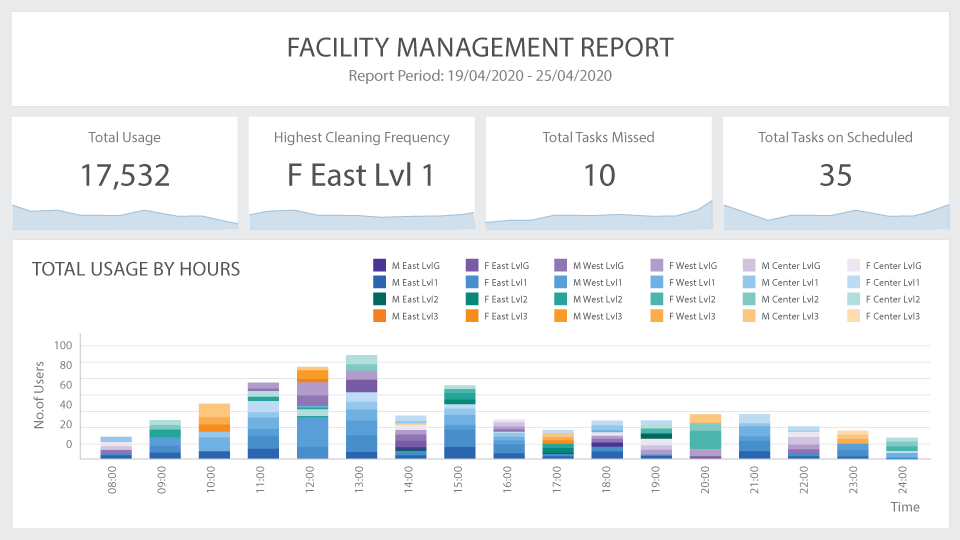 Why FootfallCam ?
Anonymised and Secure - Image processing takes place directly on the sensor, no video streams will leave the sensor, guaranteeing data privacy.
Centralised Managed Software - Centralised management system that enables shopping mall operators to review the usage of all facilities remotely online, anytime, anywhere.
Future Proof Investment - Power over Ethernet combines the connection with the power supply in one cable, along with a 25 year Mean Time Between Failure keeps the total cost of ownership low.