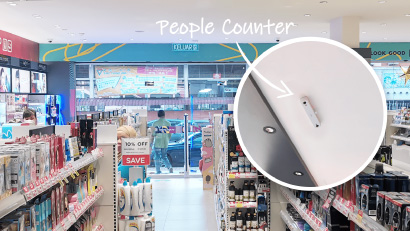 CASE STUDY #1
Managing Multinational Rollout
A.S Watsons is the largest pharmaceutical retailer in the APAC region, with 5 different brands and 15,000+ stores globally.
Global rollout with multi geo-region server
Work with different business units to deliver centralised solution
End-to-end project management
Work with their preferred installers or FootfallCam partners
Integrate with their BI system
Multi-language UI and supports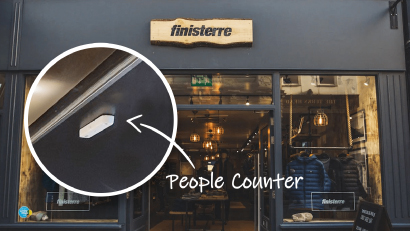 CASE STUDY #2
People Counting for Independent Retail Stores
Finisterre is an outdoor apparel company with 9x retail stores in the United Kingdom.
Easy to install
FootfallCam remote support
Easy to use
Analytics platform with 60+ readily available reports
Easy to maintain
Automated health check and monitoring tools
No software subscription fees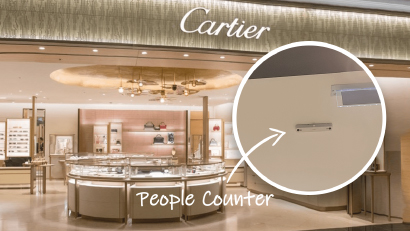 CASE STUDY #3
Luxury Retail Store
Cartier has more than 200 stores world-wide and each of the deployment are carefully designed to suit the store
Discreet and Accurate
Flush Mounted Device on the ceiling
Aligns with the aesthetics of the store
Accurate under strong lighting/ reflection environment
Sales Conversion
Lower Footfall; store services and sales conversion is crucial
Staff exclusion tags to keep sales conversion accurate
Group counting feature to accurately count potential visitors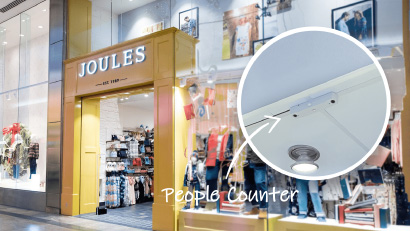 CASE STUDY #4
Managing Retail Chains
Joules is a fashion apparel store in the United Kingdom
High Accuracy Footfall Data
Consistently accurate in all environments with video proof
Enterprise Grade Software
Integration with BI System
Visibility chain-wide performance
Provide workspace for sales managers
Roll-out Management
Managing installation schedule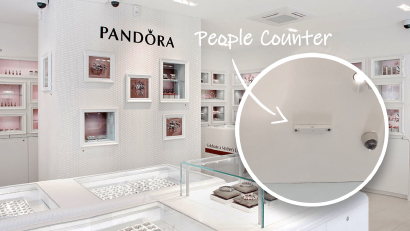 CASE STUDY #5
Replacing Incumbent System
Pandora with more than 6,700 point of sale in more than 100 countries has replaced legacy Prism™ people counters with FootfallCam people counters.
Complete Business Solution
Hardware + Enterprise class software - Combining 3D counting, AI analytics and WiFi metrics
Lower Total Cost of Ownership
Competitive pricing - 30% lower than our competitors' price
Reduced number of devices
Host Incumbent Data
Integration with existing devices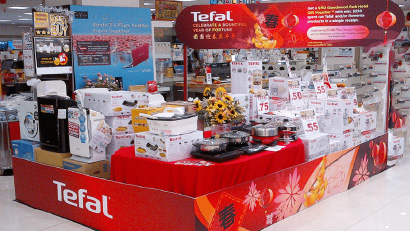 CASE STUDY #6
Store-In-Store/ Brand Concession
15x Concession Stores in the Departmental Store
Comprehensive Solution for Retail Chain
Caters even for store-in-store setup
Metrics Collected for In-store Analytics
Store and product-level sales conversion
Turn in rate (Departmental store visitors that entered concession stores)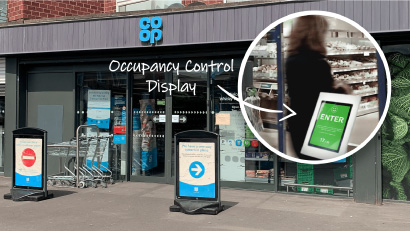 CASE STUDY #7
Covid-19 Occupancy Control
Coop integrates FootfallCam with their automated door to control the access of visitors
Live Occupancy Control
Measures and manage occupancy limit
Integrated with Electronic Sliding Door
Automatically controls the access
Replaced security guard at entrance
Quick Deployment and Setup
Helps re-opening stores to be compliance with local government policy on the occupancy limit per store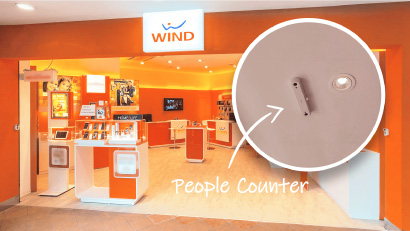 CASE STUDY #8
Telecommunication Shops
Wind installed 950x devices installed in 2 months of deployments
Product Engagement
Measure the engagement of visitors with the products in terms of dwell time, heat map, touch point analysis
Returning Customers
Gauge the effectiveness of loyalty programs on store level
Visitors to service subscription conversion
Measure KPI of employees service level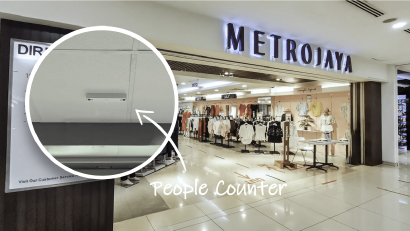 CASE STUDY #9
Large Format / Departmental Store
Metrojaya has 4 department stores and 70 specialty stores that occupy over one million square feet of floor space
Door Counting
Zone Analytics
Reduced Number of Devices using Wi-Fi Counting
Queue Counting
Cashier/till opening prediction based on footfall changes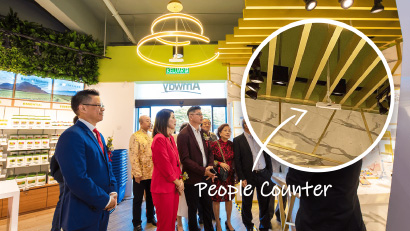 CASE STUDY #10
Showroom & Experience Centre
Amway experience centre is fully equipped with FootfallCam for comprehensive in-store analytics
Comprehensive in-store analytics
People Counting + WiFi Analytics
Tracking Customer Journey within Centre
Traffic Flow across multiple areas and floors
Product touch-point analytics
Business Insights and Workspace
Consultation tables utilisation and its conversion
Product-level sales conversion
Visit duration of "hot" and "cold" areas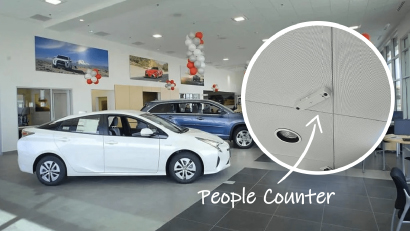 CASE STUDY #11
Car Showroom
Toyota Showroom equipped with FootfallCam.
Track Visitor Behaviour
Real-time People Counting
Product Engagement Workspace
Overview of Store Performance
Set Store Targets and Measure Progress
Measure Product Engagement
Past vs New Car Model Comparison
Consultation tables utilisation and conversion rates