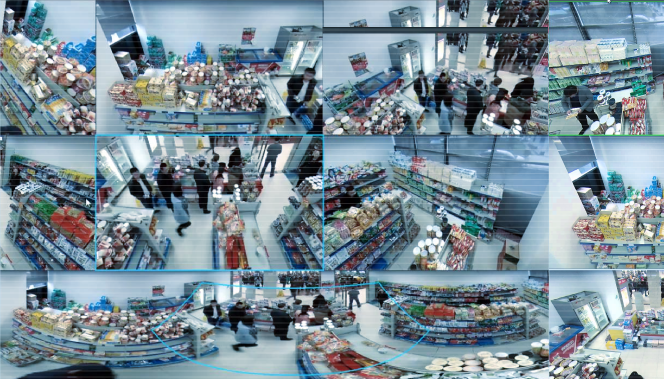 Double up as CCTV
Safe and secure. Most FootfallCam devices come with built-in CCTV function, a staple requirement for shopping malls, supermarket and public transport. With FootfallCam CCTV function, clients are able to cover at least two key staple requirements with a single system, that being people counting and CCTV surveillance.
Key Features:
High Definition (HD) Recording
Compatible with other functionalities such as People counting, Queue Management, Facility Management & etc.
Save Infrastructure Costings
As Wi-Fi hotspot, people counting and CCTVare part of the standard solution that public venues need, FootfallCam has specially designed so that all three functions run on a single device. . All three functionalities - CCTV, people counter, Wi-Fi hotspot can run concurrently on a single device, FootfallCam 3D Max. Rather than running multiple cable across different servers and vendors, FootfallCam device just requires one-cable installation, to run multiple functionalities.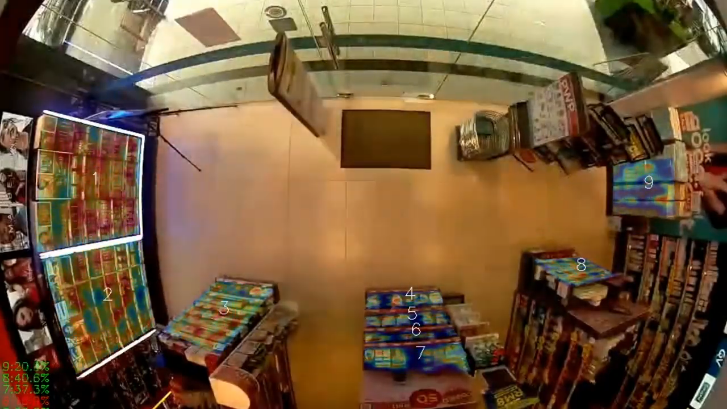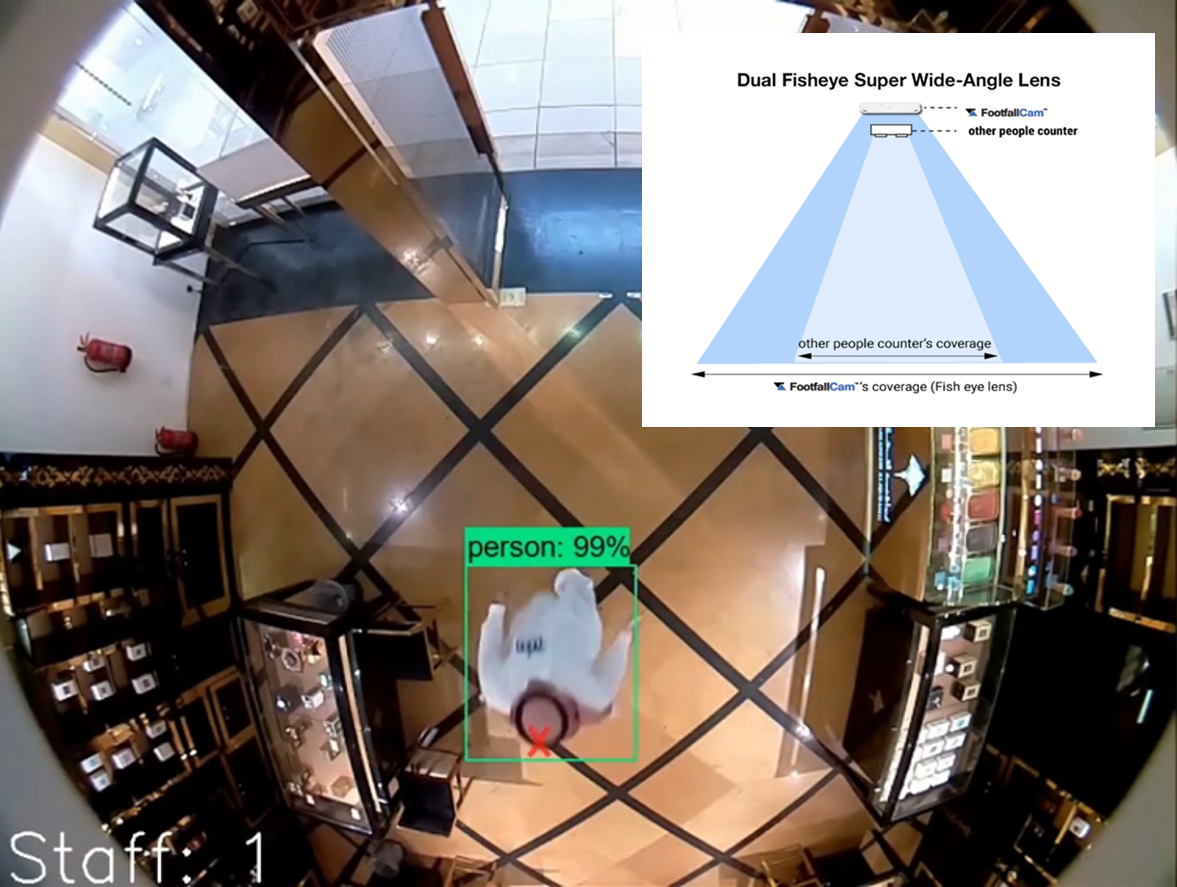 Dual Fisheye Super Wide-Angle Lens
Up to 40% reduction in the number of people counters required. FootfallCam offers a single variance of people counter. By utilising 165° fisheye lens with 5-megapixel camera, which allows the fish eye image to go through computationally intensive process of unwrapping and achieve the widest coverage in the industry. As a result, we can lower the number of counters required in the same door width.